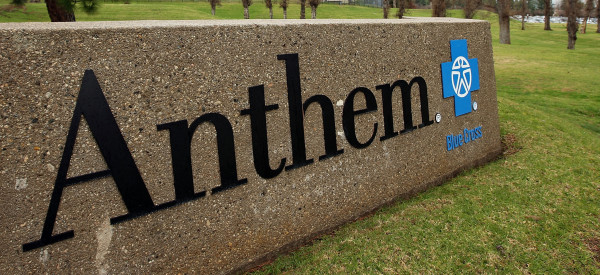 TOP STORIES
To get The Morning Email, HuffPost's daily roundup of the news, in your inbox, sign up here.
SOCIAL SECURITY NUMBERS STOLEN IN ANTHEM HACK "Anthem Inc., the country's second-biggest health insurer, said hackers broke into a database containing personal information for about 80 million of its customers and employees in what is likely to be the largest data breach disclosed by a health-care company. Investigators are still determining the extent of the incursion, which was discovered last week, and Anthem said it is likely that 'tens of millions' of records were stolen. The health insurer said the breach exposed names, birthdays, addresses and Social Security numbers but doesn't appear to involve medical information or financial details such as credit-card or bank-account numbers, nor are there signs the data are being sold on the black market." [WSJ]

BRIAN WILLIAMS RECANTS IRAQ WAR STORY "'NBC Nightly News' anchor Brian Williams said Wednesday that he had not been aboard a helicopter that was struck and forced down in Iraq in 2003, as he has previously claimed. Williams recanted his original story to Star and Stripes, telling the military paper that he doesn't know 'what screwed up in my mind that caused me to conflate one aircraft with another.'" [HuffPost]
A WIN FOR NET NEUTRALITY Federal Communications Commission Chairman Tom Wheeler advocated for open Internet protections in a Wired op-ed. [HuffPost]
COULD PUTIN HAVE ASPERGER'S? A 2008 Pentagon report alleges the Russian President falls on the autism spectrum. [USA Today]
A SAUDI LINK INCREASES PRESSURE TO DECLASSIFY 9/11 REPORT "A still-classified section of the investigation by congressional intelligence committees into the Sept. 11, 2001, attacks has taken on an almost mythic quality over the past 13 years -- 28 pages that examine crucial support given the hijackers and that by all accounts implicate prominent Saudis in financing terrorism. Now new claims by Zacarias Moussaoui, a convicted former member of Al Qaeda, that he had high-level contact with officials of the Saudi Arabian government in the prelude to Sept. 11 have brought renewed attention to the inquiry's withheld findings, which lawmakers and relatives of those killed in the attacks have tried unsuccessfully to declassify." [NYT]
UN: ISIS CRUCIFYING CHILDREN A report from the U.N. Committee on the Rights of the Child alleges the militant group has been crucifying and burying children alive. [Reuters]
'GETTING TO ZERO' EBOLA CASES As Ebola cases continue to decrease, stopping the outbreak completely has become a goal within reach. [WaPo]
NINE-YEAR-OLD SHOT SELLING GIRL SCOUT COOKIES Sinai Miller had just walked out of her apartment to begin her Girl Scout cookie route when someone began shooting at her apartment complex. Fortunately, Miller is expected to make a full recovery. [HuffPost]
WHAT'S BREWING
JOHNNY DEPP AND AMBER HEARD TIED THE KNOT At their LA home, with a lavish Bahamas wedding set to follow this week. [HuffPost]
MEET SPORTS ILLUSTRATED'S SWIMSUIT ISSUE COVER GIRL Hannah Davis, who also dates Derek Jeter, landed her first cover for the magazine. [USA Today]
THE 'MAGIC MIKE XXL' TRAILER DROPPED And as Deadspin once pointed out, everything is better set to "Pony." [HuffPost]
THIS MAN HAS MADE 47,000 WIKIPEDIA EDITS Almost all of which correct one recurring grammatical error. [Medium]
ALL THE ACTORS LORNE MICHAELS WISHED HE'D CAST ON SNL The legendary producer doesn't always get it right; he turned away Steve Carell and Stephen Colbert. [Vanity Fair]
BEYONCE AND JAY Z ARE NO LONGER IN AN EMPIRE STATE OF MIND They're packing up and moving to LA. [TMZ]
DON'T GET JEALOUS No really, here's how you can stop getting jealous. [HuffPost]
ON THE BLOG
HOW NOT TO ASK FOR A RECOMMENDATION LETTER "To land a job or get into a university, we usually need someone to vouch for us. It can be tough to ask -- recommenders are typically more senior than us, they're busy, and we don't always know where we stand in their eyes. When we work up the courage to ask, sometimes the request comes out polite and charming. But more often than we realize, we end up saying or writing the wrong thing." [HuffPost]
BEFORE YOU GO
~ All is right in the world: Queen B will be performing at the Grammys.
~ The CW just ordered "Cheerleader Death Squad" from Marc Cherry of "Desparate Housewives" fame.
~ What to do if your car is stuck at a train crossing.
~ Jimmy Fallon hosted the ultimate "Saved by the Bell" reunion.
~ Taco Bell is testing out the Quesalupa, which is basically a souped-up quesadilla.
~ Kim Kardashian is a pretty big fan of "Fifty Shades of Grey."
~ Taylor Swift joined Whitney Houston as the only women to have multiple albums snag the number one spot for ten weeks.
~ Did the minimum wage go up in your state?
~ The first Netflix "Daredevil" trailer brings the show back to its NYC roots.
~ As vodka sales fall, experts blame whiskey's newfound popularity.
~ All your favorite British actors reunited to act out famous American movie scenes, and Keira Knightley does quite the Meg Ryan impression.
Send tips/quips/quotes/stories/photos/events/scoops to Lauren Weber at lauren.weber@huffingtonpost.com. Follow us on Twitter @LaurenWeberHP. And like what you're reading? Sign up here to get The Morning Email delivered to you.