Lately, tons of fashion brands are turning to more mature models as the faces of their campaigns. In the past few months alone we have seen Julia Roberts for Givenchy, Iris Apfel for Alexis Bittar, Joni Mitchell for Saint Laurent, and Joan Didion for Céline. Now we can add a few more names to that list, thanks to Barneys New York.
The storied department store debuted its Spring 2015 advertising campaign Thursday, which features some of the most iconic models from the past four decades of fashion. Shot in a house in Miami by legendary photog Bruce Weber, the ads star Christie Brinkley, Brooke Shields, Stephanie Seymour Brant, Pat Cleveland, Veronica Webb, Kirsten Owen, Elaine Irwin, Kiara Kabukuru, Bethann Hardison, and Susanne Bartsch (along with a number of dreamy men).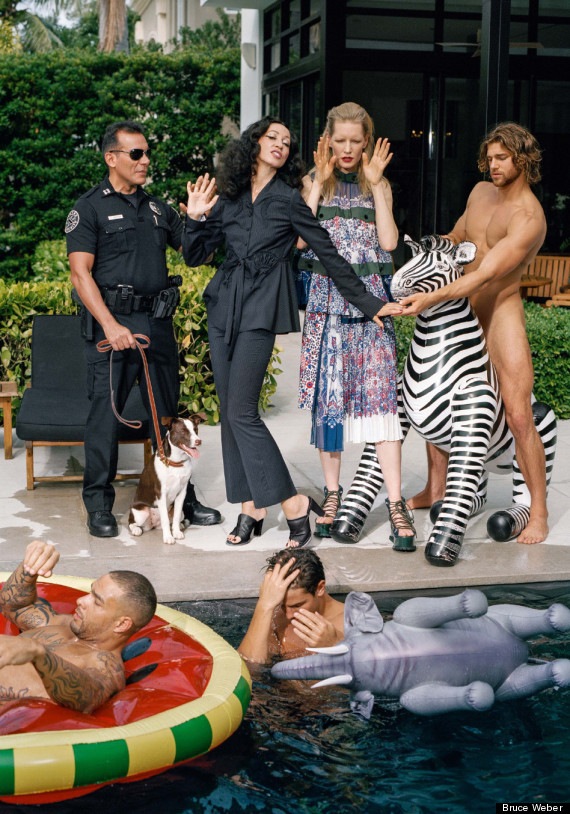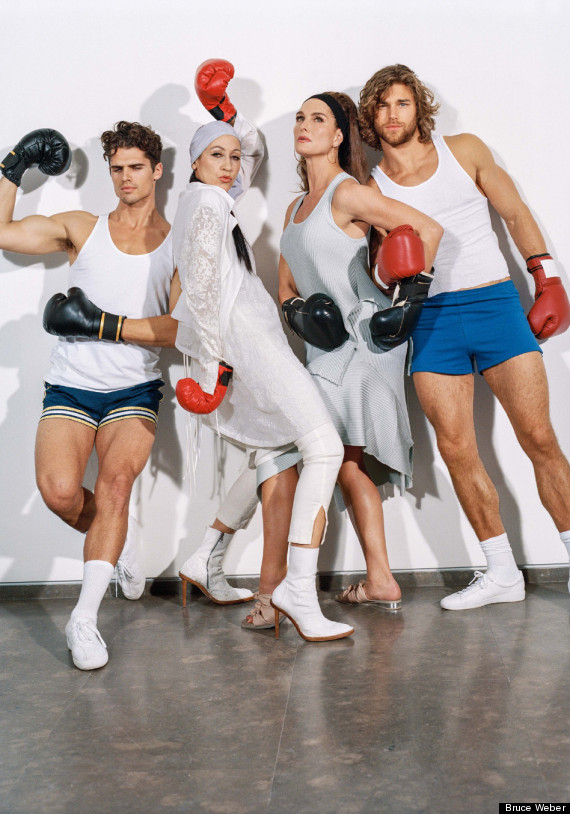 While it may seem like Barneys just hopped on the bandwagon by including older models in its latest campaign, the store actually has a history of choosing very diverse subjects. In spring 2011, Barneys worked with Daphne Guinness; in spring 2012, the store spotlighted 63-year-old model Penelope Tree; and in spring 2014, Barneys cast 17 transgender men and women as the focus of the campaign.
In a quote provided to the Huffington Post, Weber explained his process while working with all these legends. "I think of myself as a Broadway baby in a way -- growing up, I'd listen to show tunes all the time, singing along to the different parts with my sister," he said. "The spirit of that music came through as I was photographing for Barneys. I thought of the different times I had I worked with these women -- their innocence and flirtation reminded me of that music I had first loved as a kid. So we all ended up making a musical together."
In addition to the stunning photos, Barneys had each model fill out a Mad Libs-style quiz about their experiences shooting with Weber, which will be released throughout this week and next. First up was Christie Brinkley, who had no qualms expressing the highlight of the shoot. "Undoubtedly my favorite part was jumping into bed with a hot Brazilian guy!" she said. "Sooo gostoso!!"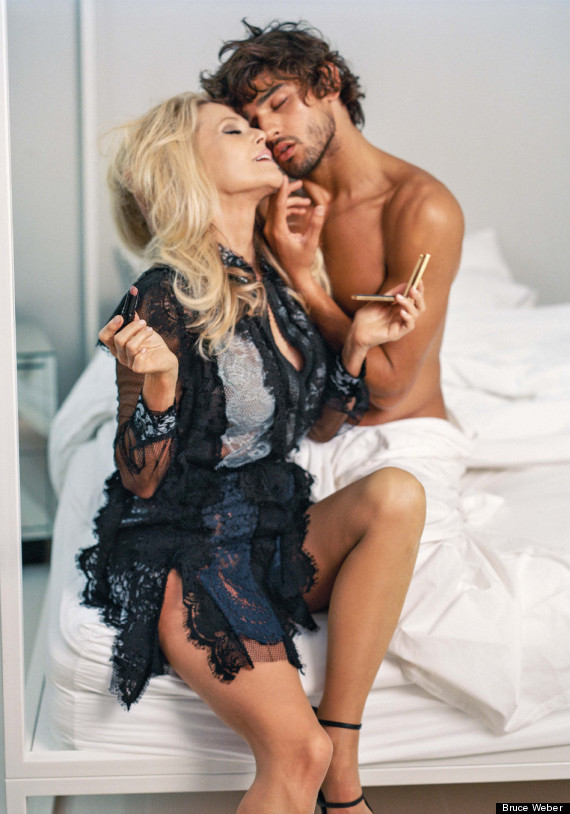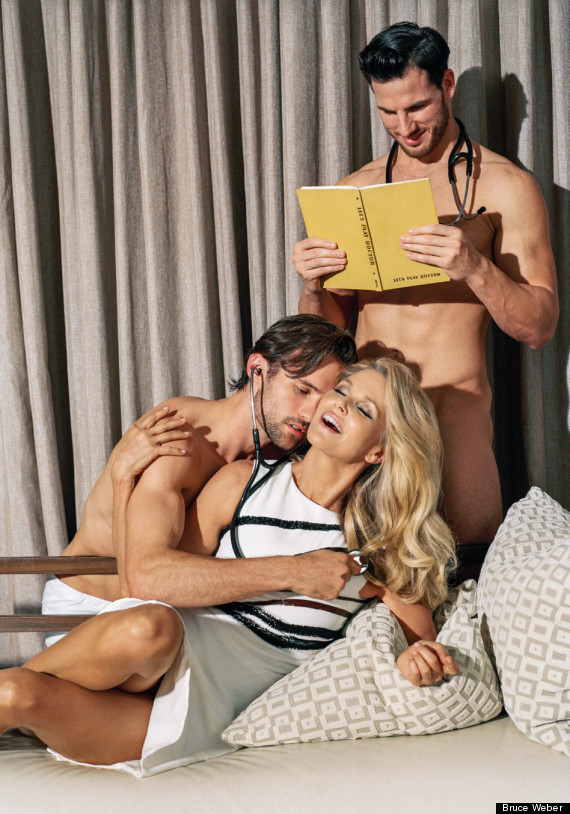 Head over to Barneys to see additional snaps and stay tuned for more images (and Mad Libs) to come.
BEFORE YOU GO
PHOTO GALLERY
Classic Supermodels: Then & Now