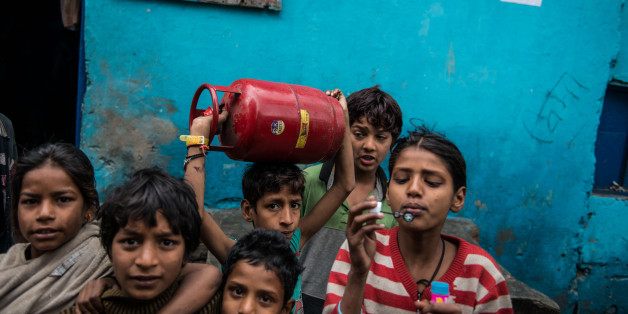 DELHI, India — On a recent Sunday afternoon in the tightly packed slum of Narela at the edge of Delhi, a group of children sat on a bright green rug amid broken tiles, bricks and bits of wood, engrossed in an animated discussion about their neighborhood.
Hens and goats roamed around. Older women in the traditional Indian sari sauntered past. Plastic buckets, used to fetch water from the nearby standpost, lay stacked in a corner. A small child shrieked, trying to clamber aboard a push-cart. The children, roughly between the ages of 7 to 16, talked of the need for toilets, clean water, parks and street lights. The weekly meeting of their child club, known as Mannat, was in progress.
A visitor might ask why children would like to spend part of their weekend in a meeting instead of playing. One answer is because they don't have a playground nor any of the recreation facilities that more affluent children in India's cities take for granted.