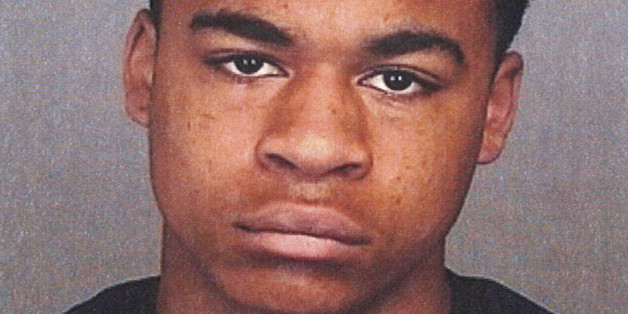 SEATTLE, Feb 5 (Reuters) - A Washington state teenager was sentenced to 20 years in prison on Thursday for the murder of an 88-year-old World War Two veteran who was beaten to death during a robbery outside a Spokane fraternal lodge.
Kenan Adams-Kinard, 17, changed his plea to guilty in January in connection with the August 2013 incident in which he and an accomplice were accused of assaulting Delbert "Shorty" Belton as he sat in his vehicle.
During Thursday's sentencing in Spokane County Superior Court, Adams-Kinard, dressed in a suit and tie, asked for leniency and read a prepared statement in which he quoted from the Bible and Greek mythology.
He said he had undergone a personal "metamorphosis" since his arrest.
"For too long I've had resentment towards authority, towards guidance, and ultimately towards the man in the mirror. But no longer," he said. He also asked for forgiveness from the Belton family.
In their remarks to the court, Belton's family members described him as a patriot with a big heart who would have given his assailants money had they asked.
Belton, who had survived a gunshot wound to the leg during the Battle of Okinawa in 1945, died a day after the beating. His wallet was also stolen, police said.
Adams-Kinard and accused accomplice Demetrius Glenn, both 16 when the crime occurred, had pleaded not guilty to murder after their arrest. Their trial was to start last month.
Adams-Kinard got the minimum possible sentence of 20 years imprisonment under the first degree murder plea. He will serve time in a juvenile facility until he is 21 and will be allowed to finish his schooling, the judge said.
Glenn will face trial in March. (Reporting by Victoria Cavaliere; Editing by Eric Walsh)