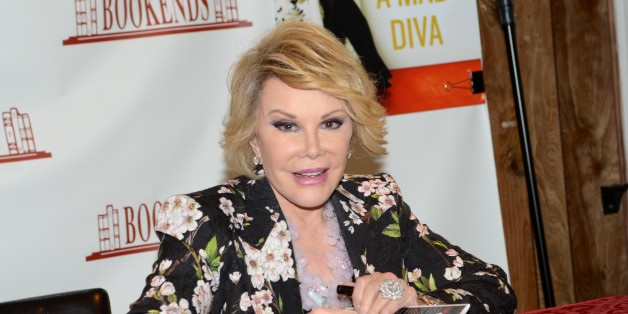 Joan Rivers just won her first Grammy award. The late comic took home Best Spoken Word Album during Sunday night's Grammy Awards for the audio version of her 2014 memoir, "Diary of a Mad Diva." Rivers' album defeated James Franco ("Actors Anonymous"), Jimmy Carter ("A Call To Action"), John Waters ("Carsick: John Waters Hitchhikes Across America") and Elizabeth Warren ("A Fighting Chance") for the award.
"It's a difficult moment. It's a little bittersweet," Rivers' daughter, Melissa Rivers, told E! red carpet reporter Giuliana Rancic on Sunday. "But it's wonderful how loved she was and how she's getting so much attention now and people are really understanding what she's about."
Rivers was nominated one other time before this year, back in 1984 for Best Comedy Album ("What Becomes a Semi-Legend Most?"). The iconic performer died on Sept. 4 of last year.
For a full list of Grammy winners, head here.
BEFORE YOU GO
PHOTO GALLERY
The 2015 Grammys Red Carpet