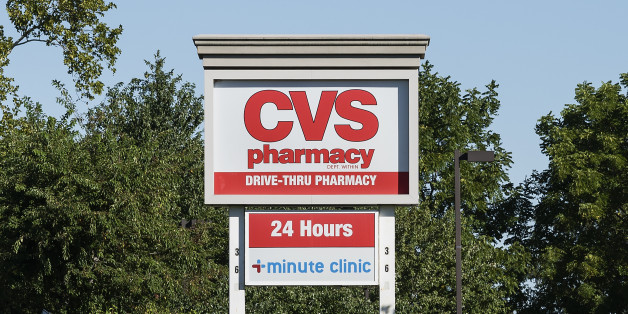 By Nandita Bose and Shailaja Sharma
Feb 10 (Reuters) - CVS Health Corp reported a better-than-expected quarterly net revenue, boosted by growth in its Medicaid business and strength in specialty drug sales.
Pharmacy sales at stores open at least a year rose 5.5 percent during the fourth quarter but fewer customers and the decision to stop selling cigarettes meant a 7.2 percent decline for toothpaste, snacks and other merchandise sold at the front of the stores. The company said an increase in items purchased per customer helped stem the decline.
The company estimated that front-end same store sales would have been approximately 800 basis points higher if the impact of the loss of tobacco was removed.
Shares of the No. 2 U.S. drugstore operator were down 0.3 percent at $99.24 in early trading.
Chief Executive Larry Merlo said the impact of tobacco sales on other product categories has been less than expected.
CVS became the first national drugstore chain in the United States to take cigarettes off its shelves from Oct. 1.
The company had warned that the decision would hurt profits initially, along with a $2 billion hit to annual sales.
Revenue in the pharmacy services division jumped 21.7 percent to $23.9 billion, driven by growth in specialty pharmacy business, the company said.
CVS Health has focused on developing its specialty pharmacy business, which sells drugs to treat complex diseases such as multiple sclerosis, rheumatoid arthritis, hepatitis C and cancer.
The medium-term outlook for the pharmacy services segment remains highly favorable due to government policy and the continued opening of healthcare clinics, said Neil Saunders, chief executive of retail research and consulting firm Conlumino.
CVS on Tuesday reaffirmed its current-quarter earnings forecast of $1.06-$1.09 per share. Analysts on average are expecting a profit of $1.08 per share, according to Thomson Reuters I/B/E/S.
Net revenue rose nearly 13 percent to $37.06 billion.
The company, which also operates a major pharmacy benefits management business, said net income rose to $1.32 billion, or $1.14 per share, from $1.27 billion, or $1.05 per share.
Excluding items, CVS earned $1.21 per share, at the top end of the $1.18-$1.21 per share it forecast in November.
Analysts on average had expected a profit of $1.20 per share on revenue of $36.08 billion. (Reporting by Nandita Bose in Chicago and Shailaja Sharma in Bengaluru; Editing by Savio D'Souza, Sriraj Kalluvila and Meredith Mazzilli)