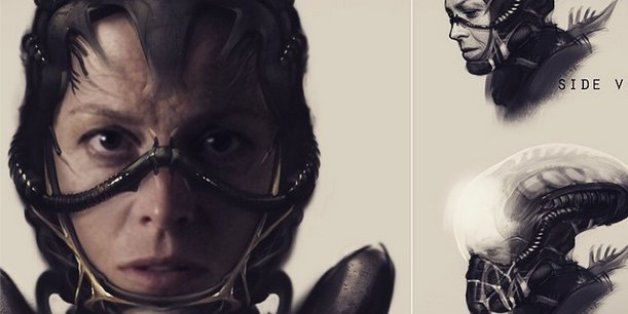 Last month, "District 9" and "Elysium" director Neill Blomkamp released bunch of concept art from a secret "Alien" project he was developing to his Instagram account. "Was working on this. Don't think I am anymore," Blomkamp wrote of the art, which included looks at both Ripley (played by Sigourney Weaver) and Hicks (played by Michael Biehn). "Love it though."
Speaking to Uproxx in service of the forthcoming robot comedy "Chappie," Blomkamp revealed that the concept art was indeed from an "Alien" sequel, one that the franchise's parent studio, 20th Century Fox, wants to see happen very soon.
"Fox, they would make it. Like, tomorrow," Blomkamp said. "They would make it."
According to Blomkamp, he's the sticking point. "If it's going to happen, it has to be on my terms," Blomkamp said. "So, I came up with it and I'm bringing this to [them]. It's not like, 'Would you like to do Spider-Man 36'? I still love it, I love the idea of the movie and I produced way more art than I put out."
And while Blomkamp wouldn't reveal any details about the artwork -- for instance, why Ripley was wearing a Space Jockey helmet? -- he said there's a "high possibility" the film could still wind up becoming a reality.
"I'll decide soon," he said.
Head to Uproxx for the full interview. Check out Blomkamp's "Alien" artwork below.
BEFORE YOU GO
PHOTO GALLERY
Celebrity News & Photos