Since the rise of PCs, smartphones, MP3s and an app for nearly everything, it's never been less practical to use old technology. But among a certain subset of people -- the design- and analog-inclined -- there's a longing for a time when technology looked a certain way, or required a user's careful touch to work.
Once you actually use old technology, it's hard to feel as rosy about the past. Quickly, you realize that technological innovation has been a great, awesome thing, and you wouldn't give up the convenience and speed of your laptop for even the most beautiful 20-pound typewriter. In the spirit of measured nostalgia, we've partnered with Best Buy to upgrade your tech -- while still embracing where it all came from.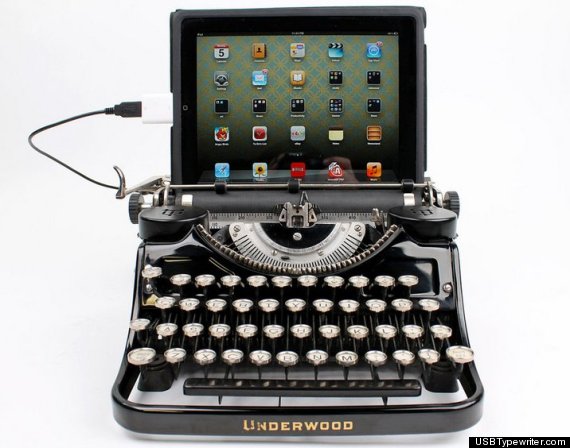 Perfect for those who are both old souls and creatures of convenience.
Typewriters are great if you crave the tactile sensation of putting words to paper like an old-timey news reporter. They are less great if you want to be a productive human in the 21st century. But that's why these USB typewriters, billed as "a groundbreaking advancement in the field of obsolescence," are so brilliant: they combine the pleasure you get from using a beautifully made analog machine with current USB technology. USB Typewriter, created by Jack Zylkin, offers DIY kits that help you connect your machine to a tablet or phone. Custom models are available upon request.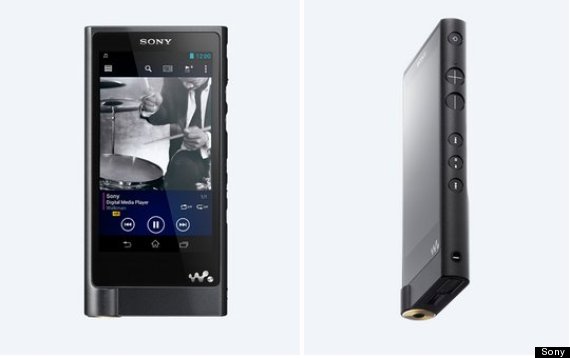 Rewinding cassettes with a spare pencil is a distant memory.
Although Sony halted production of its cassette player in 2010 (yes, that recently), the brand unveiled the Walkman ZX2 at CES this year. The high-end device is a far cry from Walkmans of yore: it runs Android and boasts a sleek, touch-screen design, 128GB of storage, Wi-Fi connectivity, and support for a range of audio files (MP3, WMA, AAC, FLAC, AIFF, WAV and ALAC). The high-resolution audio comes at a hefty price of $1,000, so it's best reserved for more discriminating ears.


For the street photographer in all of us.
If you miss the classic look of a 35 mm, manually operated camera, the Fujifilm Finepix X100T can help you relive some memories. Photography Blog's review noted the camera's "breathtakingly beautiful retro design that elicits 'oohs' and 'aahs' from everyone that sees it," and gave it high marks for image quality and its "hybrid viewfinder," which combines elements from both an optical and electronic viewfinder.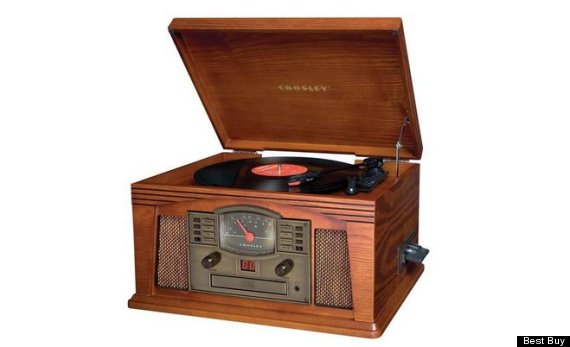 A beautiful record player to go along with your retromania.
Vinyl sales increased sixfold between 2005 and 2013, and the boom continued through 2014 to the tune of 9.2 million vinyl records sold. It seems that a growing slice of music lovers are rejecting the status quo of lossy MP3 files and "those earbuds that came with my smartphone" for the warmer, richer sound of vinyl. This 4-in-1 turntable can also play AM/FM radio and cassettes, and features a wood finish reminiscent of your parents' never-updated basement, where the dominant color scheme can only be described as "ochre."
Marshall Stanmore Bluetooth Speaker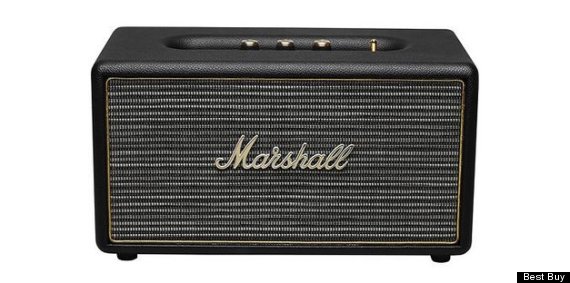 For those who want to rock 'n' roll all night / and part of every day.
Most Bluetooth speakers opt for a sleek, spaceship-like design, but this one adds much-needed rock 'n' roll VIBES to your home. It works with any Bluetooth-enabled device, like a cell phone, laptop or tablet. While we can't claim that it goes to 11, multiple reviewers have enthused over the speaker's sound quality and amplification. One called it "so small but so LOUD!" Another noted that his roommates complained after he played Kenny Loggins' "Highway to the Danger Zone" at full blast, but we think this reflects less on the speaker than on the DJ. In short: Please rock 'n' roll within reason, and use your speakers responsibly.
HYPE Retro Portable Bluetooth Handset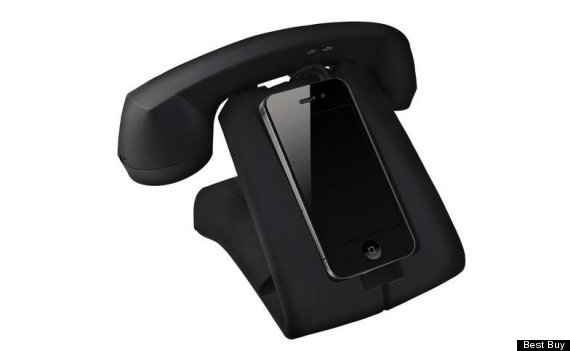 A throwback receiver for the smartest of phones.
You might be rejoicing that you no longer need to use a landline. There's no tangled cord, no limit to how far you can pace while still remaining on the phone, no "leaving a message" for your friends and crossing your fingers that they get it. But don't you miss cradling the phone on your shoulder and whispering sweet nothings into the receiver? Using Bluetooth technology, this device charges your phone, leaving you free to take your call via the cordless receiver, full of nostalgia but unencumbered by a tangled, Slinky-ish tether.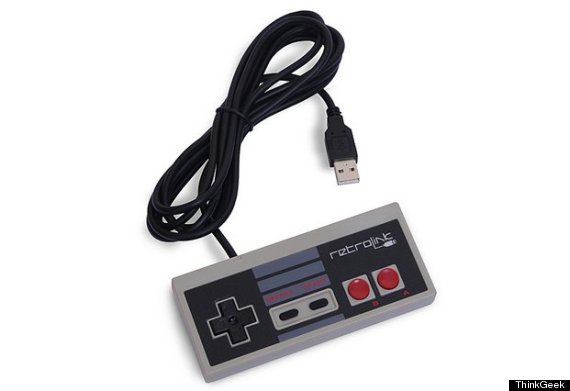 Because fighting Bowser on your laptop keyboard feels like cheating.
This one's for the gamer who has nothing but love for the past. These retro controllers -- mimicking old-school models for Nintendo NES, Super Nintendo, Nintendo 64, Atari, Gamecube or Sega Genesis -- are compatible with both Windows and Mac operating systems. If you're a relative noob who is wondering how on earth to play "Goldeneye 007" on your laptop, you only need one word: emulators. Here's one site devoted to old NES games to get you started.
Even if your tastes skew retro, you can still update your tech. Visit www.bestbuy.com for the very latest in cool gadgets.