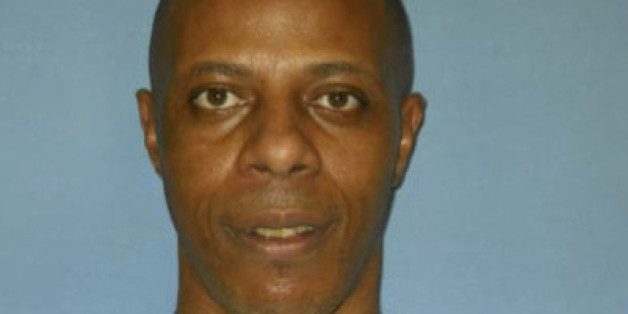 The Mississippi Supreme Court has ordered a new trial for death row inmate Willie Manning after it found the state withheld evidence that would have been favorable to Manning's defense.
Manning, 46, has been on death row since he was convicted and sentenced to death in 1996 for killing 90-year-old Emmoline Jimmerson and her daughter, 60-year-old Alberta Jordan, during a robbery attempt. The women were found bludgeoned to death, their throats slit, at a Starkville, Mississippi apartment complex in 1993.
"[T]he State violated Manning's due-process rights by failing to provide favorable, material evidence," wrote Presiding Justice Michael K. Randolph in the majority opinion of the court's 7-2 ruling Thursday.
Manning's case now goes back to trial court.
His appeal centered around the withholding of a series of index cards with notes from the crime scene investigation. Starkville Police investigators canvassed the apartment complex where the women were killed and recorded the results of those interviews on the cards. According to Manning's defense attorneys, information on the cards shows that the apartment from which the state's key witness claims to have seen Manning enter the victims' home was actually vacant at the time.
That witness, Kevin Lucious, is serving two life sentences without parole in Missouri. He was the only eyewitness to testify that he saw Manning enter the victims' apartment; no witnesses testified to seeing him leave, according to court records. The Supreme Court's ruling states that the index cards don't list Lucious or his girlfriend as a resident of any of the apartments that were canvassed during the investigation, though a dissenting judge noted that Lucious was known to frequent the apartment complex and was "likely squatting" in the unit.
The cards weren't provided to the district attorney's office or to Manning's defense attorneys, according to the decision.
"There is no question that defense counsel would have had the opportunity to meaningfully impeach Lucious's testimony that he lived in the apartment at the time of the crime and saw Manning enter the victims' apartment," Justice Randolph wrote. "Any attorney worth his salt would salivate at impeaching the State's key witness using evidence obtained by the Starkville Police Department."
In addition to the Jimmerson and Jordan murders, Manning is also accused of killing Mississippi State University students Jon Steckler and Tiffany Miller in December 1992, the Jackson Free Press reports.
Manning was scheduled for execution on May 7, 2014 for the Steckler and Miller murders. Just four hours before he was scheduled to die, the state Supreme Court granted a stay of execution, but did not give their reason, The Atlantic reports.
Manning has maintained his innocence in both cases.
BEFORE YOU GO
PHOTO GALLERY
Capital Punishment Methods Through History