If you thought buying the most expensive estate in the nation for $195 million was a little bit out of your price range, never fear. You can now rent the home for $475K a month, which is basically pocket change -- if you're a gazillionaire.
The property, called Palazzo di Amore, has all the amenities one could possibly dream of to accompany the 25-acre palatial estate.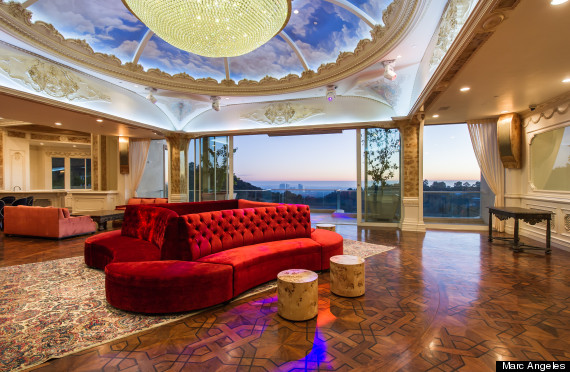 With 12 bedrooms, 23 bathrooms, a 15,000-square-foot entertainment center that includes a ballroom that can host up to 250 people, the future owners of this estate will have no trouble inviting guests over -- especially with a personal 27-car garage and parking for 150 cars on-site.
There's no other way to put it -- Palazzo di Amore is beyond luxurious. Hand-painted ceilings, floating glass-floor walkways, silks walls and Turkish style spa are just a few of the absurd perks of this $195 million investment.
And with a swimming pool, a spa, tennis court, waterfall and a 128-foot scenic reflecting pool, why would anyone ever want to leave?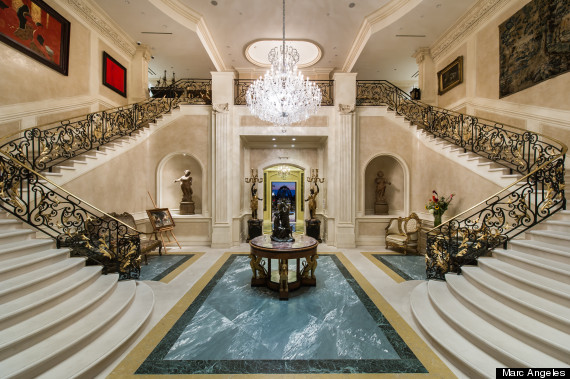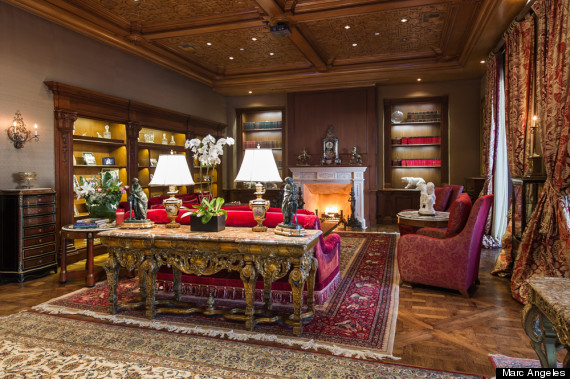 Though the price tag is pretty astonishing, we have found one little place where you can (kind of) save money -- booze. If you buy the estate, Palazzo di Amore comes with its very own vineyard.
So forget that "little" $95 million penthouse in New York and stop entertaining the idea of owning that "other" luxurious California estate -- this grandiose monster of a house is where it's at.
Images and information on the estate provided by listing agents Joyce Rey & Stacy Gottula of Coldwell Banker Previews International.
BEFORE YOU GO
PHOTO GALLERY
Palazzo di Amore