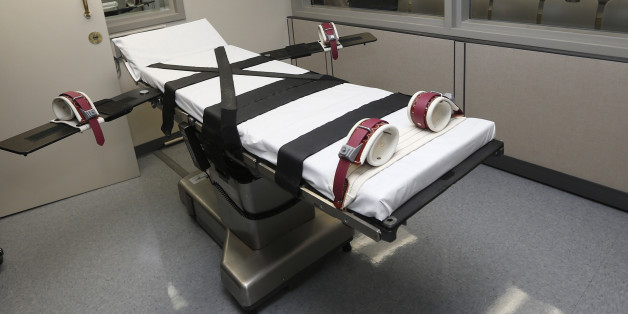 The Florida Supreme Court stopped Thursday's scheduled execution of a convicted killer amid questions over whether the state's lethal injection drugs constitute cruel and unusual punishment.
The state high court on Tuesday evening ordered a stay of execution for Jerry William Correll, scheduled for 6 p.m. Thursday, pending a U.S. Supreme Court ruling in a case questioning the constitutionality of Oklahoma's similar lethal injection drug cocktail. Correll, 59, has been on Florida's death row since 1986, after he was convicted of stabbing to death his ex-wife, Susan, their 5-year-old daughter and two of his in-laws.
"Because the lethal injection protocol under review in the Supreme Court is virtually identical to the Florida three-drug lethal injection protocol, a stay of execution in this case is appropriate," Florida Justice Jorge Labarga wrote in the majority 5-2 decision Tuesday.
The U.S. Supreme Court in January agreed to hear a case brought by Oklahoma
death row inmate Richard Glossip challenging the constitutionality of the state's use of midazolam hydrochloride in its three-drug lethal injection protocol. The court stayed executions for Glossip and two other Oklahoma killers while it considers the case.
Glossip's execution would have been Oklahoma's second since botching Clayton Lockett's lethal injection in April.
The Florida opinion continues:
Without a stay of execution in this case, Florida risks the unconstitutional execution of Correll, for which there is no remedy. In contrast, a stay pending determination of the issue in the United States Supreme Court will not prejudice the State and, more importantly, will ensure that Florida does not risk an unconstitutional execution, a risk that would threaten the viability of Florida's entire death penalty scheme.
In a lengthy dissent, Justice Charles Canady argued Glossip's case in Oklahoma is broader than that of Correll's. Canady said the "suggestion that the forthcoming decision in Glossip will have any bearing on Florida executions is purely speculative."
Challenges to the constitutionality of using midazolam hydrochloride as a lethal injection drug have cropped up since European manufacturers of previous lethal injection drugs cut off supply for U.S. executions, bowing to a European Union boycott.
An Alabama judge granted an emergency stay to inmate Tommy Arthur on Tuesday over his challenge that Alabama's lethal injection protocol was cruel and unusual. Arthur's execution had been scheduled for Thursday.
Outgoing U.S. Attorney General Eric Holder on Tuesday voiced his personal view that there should be a nationwide moratorium on the death penalty.
"I think fundamental questions about the death penalty need to be asked," Holder said at a National Press Club luncheon in Washington. "And among them, the Supreme Court's determination as to whether or not lethal injection is consistent with our Constitution is one that ought to occur. From my perspective, I think a moratorium until the Supreme Court made that determination would be appropriate."
Correction: An earlier version of this story stated Richard Glossip's scheduled execution would have been Oklahoma's first since botching Clayton Lockett's lethal injection. The state executed Charles Warner following Lockett's death.

BEFORE YOU GO
PHOTO GALLERY
Capital Punishment Methods Through History