The U.S. Coast Guard has rescued the crew of a ship that was trapped in the Antarctic ice for nearly a week.
The Antarctic Chieftain, a 207-foot Australian-flagged fishing vessel, called for help on Feb. 10 when it suffered damage to three of its four propellers after becoming beset in the ice roughly 900 miles northeast of McMurdo Sound.
The U.S. Coast Guard cutter Polar Star, the nation's only heavy icebreaker, had to cut through 150 miles of ice that was up to 20 feet thick in some areas -- at times in whiteout conditions -- to reach the Antarctic Chieftain and rescue its crew of 26.
"There were some very happy sailors aboard Antarctic Chieftain upon our arrival," Capt. Matthew Walker, the commanding officer of the Polar Star, said in a news release. "The ice conditions that we found the fishermen in were dire, more so if Antarctic Chieftain had to stay much longer."
Here's an image of the Antarctic Chieftain trapped in the ice: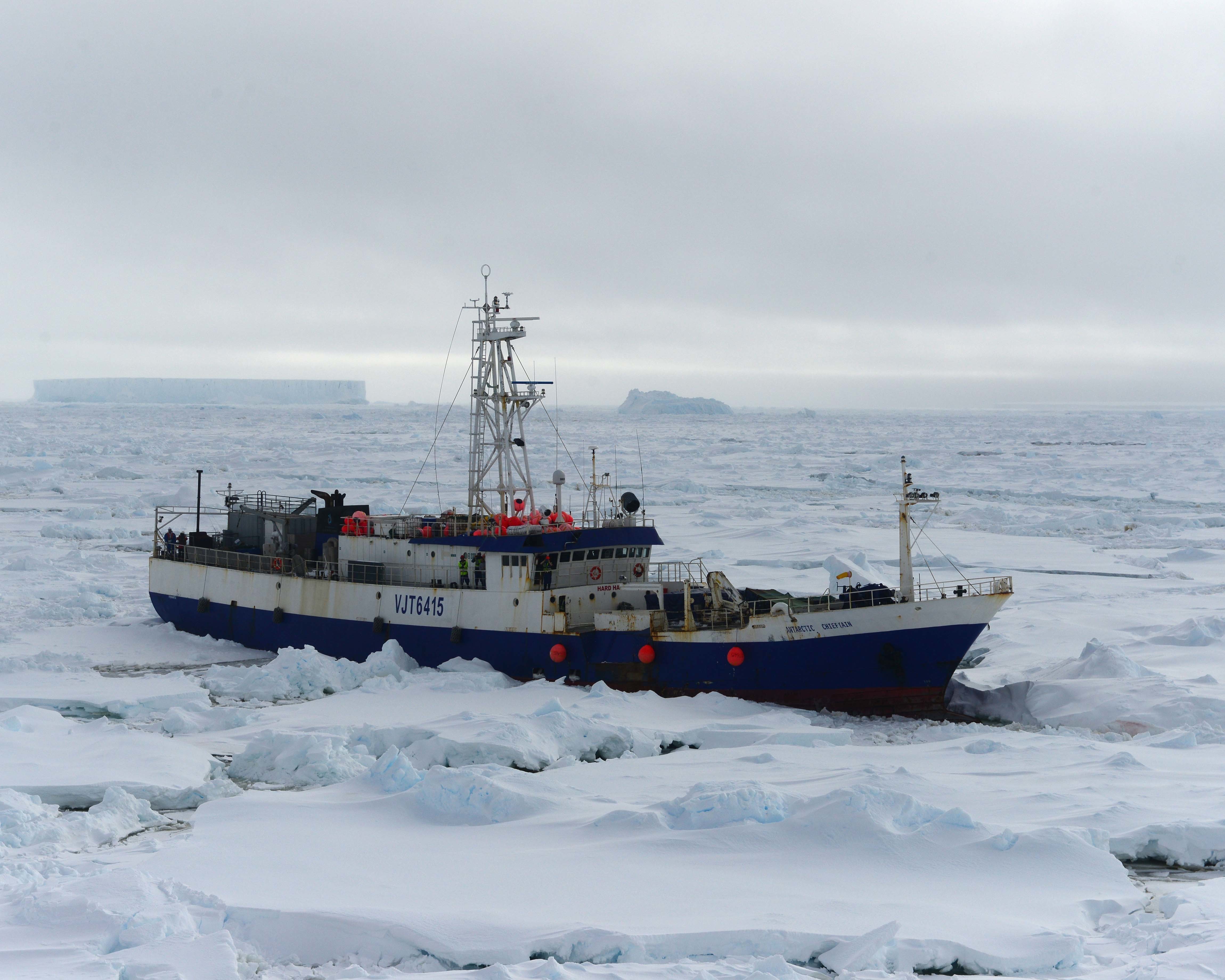 In an update posted to Facebook last week, Walker described the challenge of just reaching the ship.
"We are navigating through heavy pack ice, dodging massive icebergs that range in size from a Home Depot to some that are miles across, often in low visibility conditions," the statement said. "The mission…we are now engaged (in) demonstrates the Coast Guard's core mission to save lives at sea -- in any continents' waters."
In this image, a Polar Star crew member watches as the ship breaks up the ice around the Antarctic Chieftain on Feb. 13: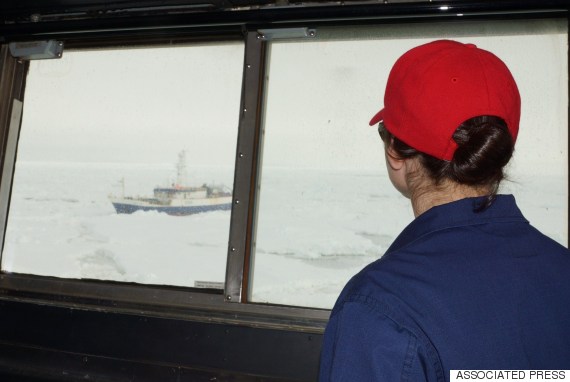 Once the Antarctic Chieftain was freed, the Polar Star towed it out of the ice, but the towline broke three times.
"Towing is always challenging, this evolution poses more risk because of the harsh weather and extensive ice coverage," Lt. j.g. Joel Wright, Polar Star's operations officer, told gCaptain.com.
Eventually, the Polar Star brought the Antarctic Chieftain into open water, where it was able to maneuver under its own power.
The Polar Star had been in the area as part of Operation Deep Freeze, an annual mission to cut through the ice in McMurdo Sound and create a channel so that McMurdo Station can be resupplied.
The Coast Guard has been documenting the journey on its website, which you can read here.
The Polar Star is now heading to its home port in Seattle.
BEFORE YOU GO
PHOTO GALLERY
More Icy Images from Antarctica