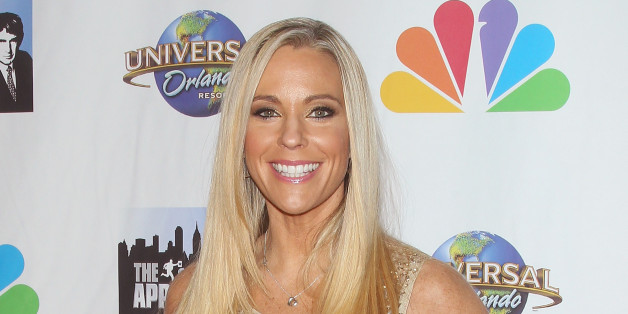 If you watched "Celebrity Apprentice" this season you know Kate Gosselin was one of the contestants.
If you're like the rest of us, who had no idea that "The Apprentice" spin-off was even still airing, you'll be equally surprised to learn that, according to E! News, some viewers had a hard time recognizing the famous mother-of-eight.
But the former TLC star has an explanation for this.
"I think when the world met me I was three days post having sextuplets, so the only place you can get from that point is younger," the 39-year-old told E! News at the "Celebrity Apprentice" finale red carpet on Monday night when asked about her new look.
"So it was really just eye-trickery, I think," she said. "You guys saw me at my worst first, and then I just kind of reversed in front of your eyes. It was nothing amazing, it was just, when you met me, who was that person?"
Indeed, the world first met Gosselin, and her then-husband Jon, back in May 2004, after she gave birth to six beautiful babies. Flash-forward to 2007 and the world really got to know the couple, their sextuplets and twin daughters Maddie and Cara, on the reality show "Jon and Kate Plus 8," which eventually became "Kate Plus 8," after the couple split in 2009.
Over the years, Gosselin has routinely denied rumors she's undergone plastic surgery on her face. In 2012, she told "Watch What Happens Live" host Andy Cohen, "I am probably one of the rare few who de-age."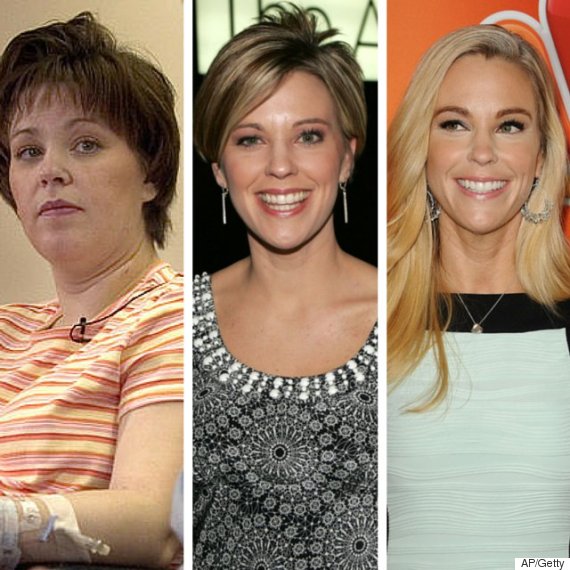 (Kate Gosselin in 2004, 2008 and 2015)
Follow Huffington Post's board Hollywood on Pinterest.
BEFORE YOU GO
PHOTO GALLERY
Kate Gosselin's Style Evolution