Having a hard time moisturizing your hands and feet during the cold winter months? Board-certified dermatologist Dr. Jeanine B. Downie has a simple solution that may surprise you! Dr. Downie recommends first applying a moisturizer to your hands and feet at night -- Aveeno and Cetaphil brands are her favorites. Next, put a layer of Vaseline on your hands and feet. Cover you feet with cotton socks, and wear cotton gloves on your hands, and sleep like that overnight. Investing in a humidifier will also help your dry skin by adding moisture to the room.
For more of Dr. Jeanine B. Downie's advice, view the slideshow below:
PHOTO GALLERY
Dr. Jeanine Downie's Skin Care Tips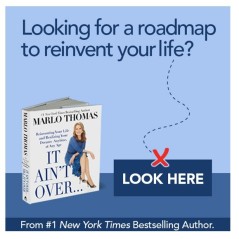 Add Marlo On Facebook:
Follow Marlo on Twitter:
Sign up to receive my email newsletter each week - It will keep you up-to-date on upcoming articles, Mondays with Marlo guests, videos, and more!