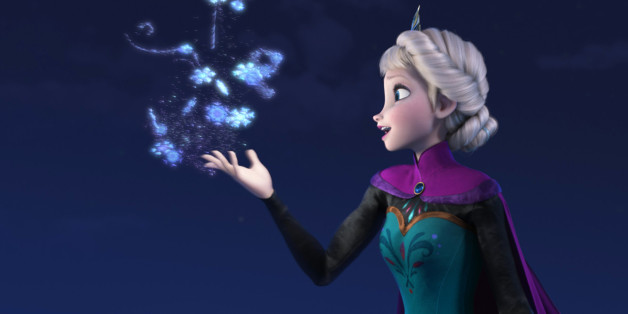 Residents of Harlan, Kentucky, should be on alert for a slippery criminal with an icy heart.
Her name is Queen Elsa of Arendelle, and the Harlan Police Department issued an all points bulletin for the suspect yesterday on Facebook, seeking her arrest on charges of creating dangerously cold weather.
"Suspect is a blonde female last seen wearing a long blue dress and is known to burst into song 'Let it Go!'" The notice on Facebook reads. "As you can see by the weather she is very dangerous. Do not attempt to apprehend her alone."
If the "suspect" HPD describes sounds like a Disney character, that's because she is. Queen Elsa, the "Snow Queen" in Disney's hit movie, "Frozen," has the ability to control winter weather, conjuring snow and ice at will. The Internet loves her:
via Giphy
Kentucky has experienced a severe cold snap this week, with the Lexington Herald-Leader reporting Thursday wind chill temps could be as low as 30 degrees below zero.
Police followed up the humorous bulletin with a more serious Facebook post, asking residents "take the precautions you need to keep you, your friends, family, neighbors and pets safe during the snow queen's mad spell."
BEFORE YOU GO
PHOTO GALLERY
19 Criminally Funny Police Blotters