What are the three most harmful things for the skin? According to board-certified dermatologist Dr. Jeanine B. Downie, the three things that most negatively impact the skin are sun exposure, cigarette smoke (or smoke of any kind) and stress. Applying an SPF of at least 30 every day, regardless of the weather, will help protect your skin from the sun's harmful rays. If you're a smoker, quitting that habit will improve your skin dramatically. As for stress, Dr. Downie recommends managing your stress levels with exercise. Stress actually causes skin conditions like psoriasis, acne and eczema to flair up -- stress can even cause hair loss!
For more of Dr. Jeanine B. Downie's advice, view the slideshow below:
PHOTO GALLERY
Dr. Jeanine Downie's Skin Care Tips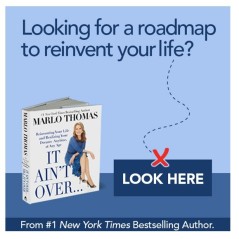 Add Marlo On Facebook:
Follow Marlo on Twitter:
Sign up to receive my email newsletter each week - It will keep you up-to-date on upcoming articles, Mondays with Marlo guests, videos, and more!