Everyone is talking about the "Colbeard."
Stephen Colbert debuted a Silver Fox look at nonprofit U.S.-Ireland Alliance's annual Oscar Wilde Awards, which honors Irish contributions to film and television, at J.J. Abrams' Bad Robot production studio in Santa Monica Thursday. The former Comedy Central host, who is usually clean-shaven, looked dramatically different sporting a full beard of white and gray hair.
"My wife has gotten used to it now. At first she wasn't sure who this man in bed with her was," he told E! News about his new facial hair. "She likes it OK, so I guess I'm OK with it."
And who could blame her?
He looks distinguished.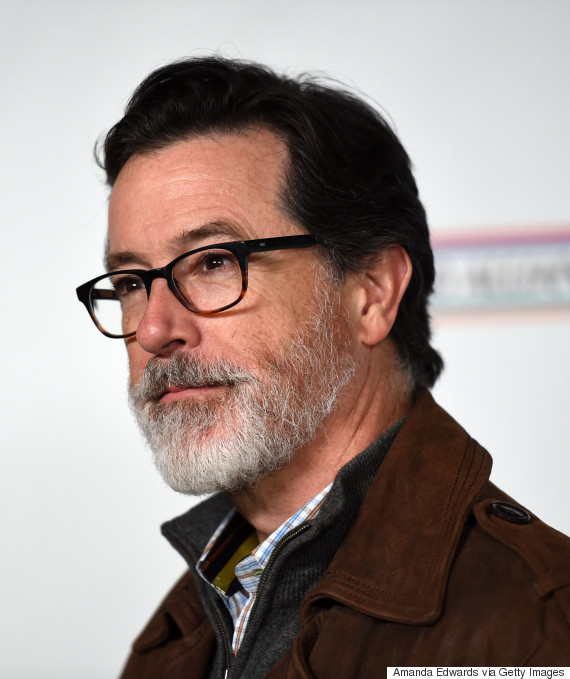 Dapper.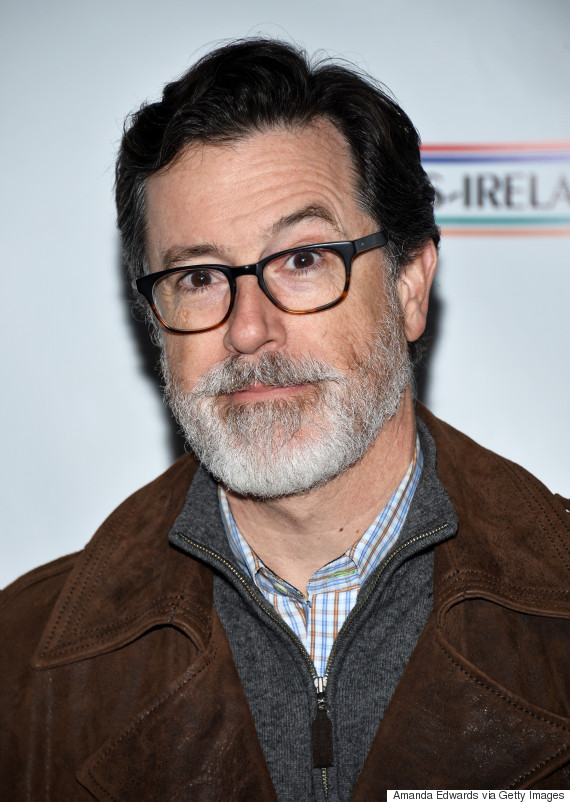 Dazzling.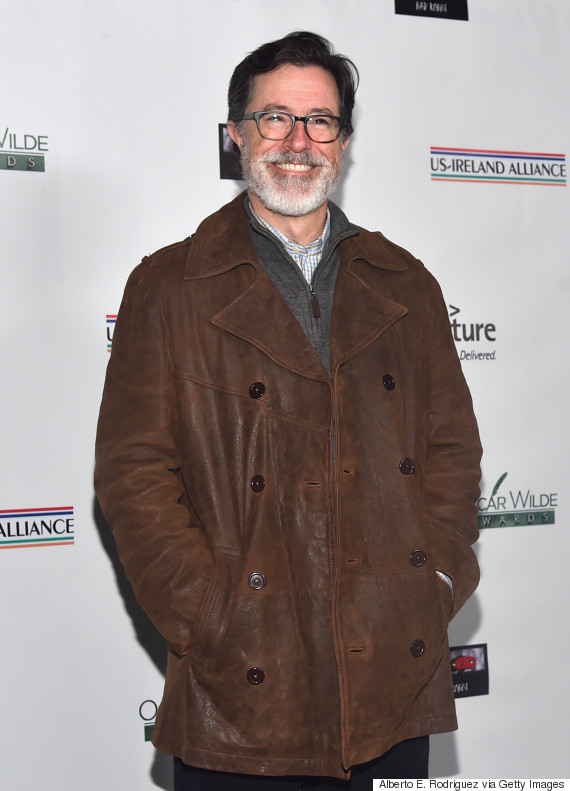 BEFORE YOU GO
PHOTO GALLERY
13 Reasons Stephen Colbert Is The Ballsiest Comedian On TV