Draven Rodriguez, the high schooler who gained a following last year for his humorous yearbook photo with his cat, died Thursday at age 17, his parents told the Times Union. His parents said the cause of death was suicide.
The Schenectady High School senior rocketed to Internet fame last fall for his creative yearbook photo, in which he posed in a suit with his cat, Mr. Bigglesworth, in front of a backdrop of pink and blue lasers: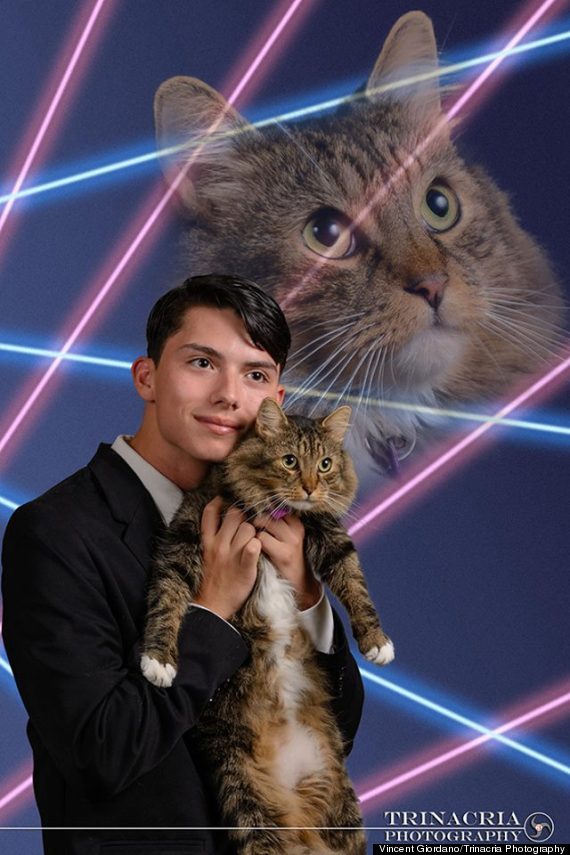 After school officials determined the photo could not be published in the yearbook's formal section for senior portraits, Rodriguez worked out a compromise with the school principal, who agreed to publish the photo on her page, so long as she was included in it -- along with her chihuahua and a message in support of animal rescue.
Rodriguez told Albany's WRGB last fall the photo was "mostly for fun," adding he wanted to be remembered "for who I was, a very vibrant, very intense personality you can say I have. I'm very humorous. I try to be very witty and I thought it would almost be a good statement, like, 'Yeah, only Draven would really do that.'"
"He made friends wherever he went," Rodriguez's father, Jonathan Stewart, told the Times Union, remembering his son. "He had an empathy for the world and for other people that I think is rare in kids his age ... It was wonderful to see."
Need help? In the U.S., call 1-800-273-8255 for the National Suicide Prevention Lifeline.