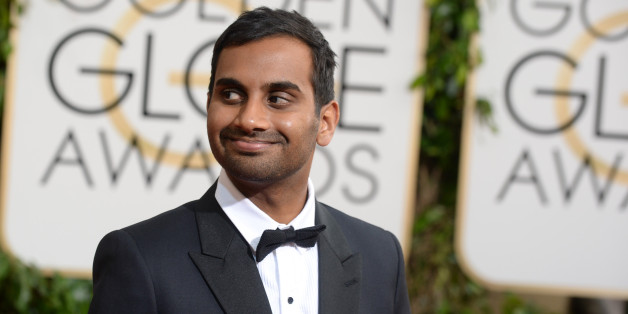 After Amy Poehler paid tribute to "Parks and Rec" producer, writer and guest star Harris Wittels on Thursday night, her co-star Aziz Ansari took to Tumblr to pen a heartfelt letter to the 30-year-old co-executive producer. Wittels, who "Parks" fans will also recognize as the animal control guy, was found dead at his home on Thursday.
Ansari opened his letter by saying how "devastated" he felt over Wittel's death. "There are so few people that you meet in life that give you that feeling that you've found a real unique, original person," Ansari wrote. "Harris Wittels was one of those and we lost him yesterday. I'm still waiting for the other phone call to let me know that Harris is okay and this was all a horrible misunderstanding."
The "Parks" star looked back on his favorite memories and jokes with Wittels, who he was collaborating with on two unfinished film scripts. Ansari wrote that he always insisted on working with Wittels for things outside of "Parks," including the time he hosted the 2010 MTV Movie Awards.
"His jokes were so weird, unexpected, often brilliantly dumb that they were in that ultra-exclusive club of ones that made comedy people laugh -- and laugh hard. This was why Harris was such a go-to for everyone. Anyone that was ever in a writers room with him knew he was probably the funniest comedy writer out there. He was just a machine."
The emotional letter shares a handful of touching anecdotes about Wittels' bold and hilarious emails, his characteristic eating habits on set and Ansari's last memory of working with him the day before his death. The actor also wrote about Wittels' known struggle with addiction: "We knew Harris had issues with addiction but things were pointing in the right direction. He was getting treatment and focused on his career and the opportunities ahead. It all seemed to point in the right direction."
Ansari closed the tribute with saying how much of a "brutal loss" Wittels' death is. "You are far too special to sum up in any kind of piece like this. You were one of the best and we all will miss you."
Read Ansari's full letter here.
BEFORE YOU GO
PHOTO GALLERY
Entertainers We've Lost In 2015