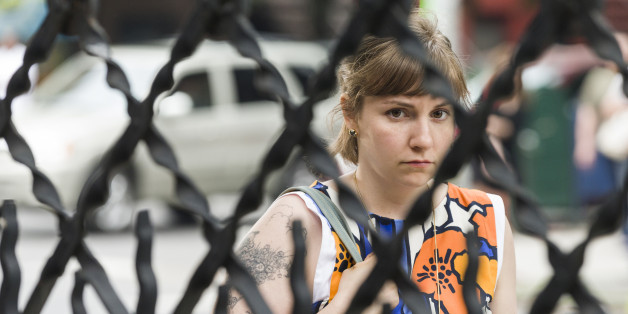 Here at HuffPost Women, one of the things we love most about Lena Dunham's HBO show, "Girls," is the incisive, witty and hilarious dialogue that Dunham and the rest of her writing team come up with every week. So instead of simply recapping Season 4, we decided to pick five quotable gems from each episode.
Episode 6: "Close Up"
Things have changed a lot since Hannah got back from Iowa. Adam moved in with new girlfriend Mimi-Rose Howard, Marnie and Desi are an official couple, and Hannah and Elijah are living in Hannah's old place. Adam and Mimi-Rose undergo the first real test of their relationship when Mimi-Rose casually tells Adam she aborted their child. Adam is initially furious with her and packs up his belongings, but after Mimi-Rose lets him know that despite the fact she may not need him, she really does want him, he ends up staying. In the rest of "Girls" world: Shoshana nearly accepts professional defeat after a horrible interview, which ironically leads to a date. Marnie is officially fed up with Desi's selfishness. And Ray attends a town hall meeting where he gives a long and angry speech about the city's inept politicians, eventually leading him to think about running for office. After talking to her therapist, Hannah has an epiphany and realizes she wants to (gasp!) help people -- by becoming a teacher.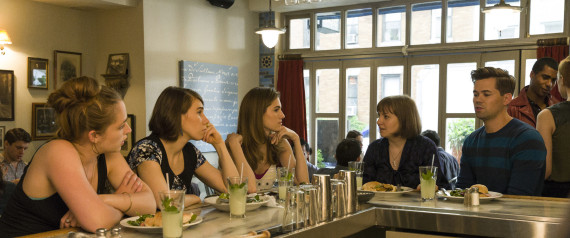 1. Elijah on eating Hannah's Cinnamon Toast Crunch: "I ate the f**kers. Sue me."
2. Mimi-Rose revealing she had an abortion: "I can't go for a run because I had an abortion yesterday."
3. Hannah on why she liked to write: "I guess I liked the fact that writing has the ability to affect change. You know, the writers who I loved really helped me to form my world views. I guess I wanted to help other people the way those writers helped me."
4. Marnie on Hannah's selfishness: "You're so selfish that when we lived together you put the fire extinguisher in your own bedroom so that you could have access to it first."
5. Mimi-Rose on the beauty of her relationship with Adam: "No I don't need you, but I love coming home and knowing you're behind the door."
BEFORE YOU GO