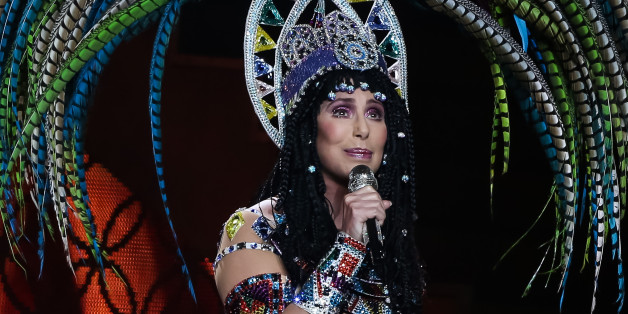 The impact of Arkansas' new anti-lesbian, gay, bisexual and transgender (LGBT) bill isn't lost on Cher.
The legendary singer-actress, 68, took to Twitter to express her frustrations with Arkansas Gov. Asa Hutchinson, who has said he won't veto the bill that bars individual cities and counties from sanctioning LGBT anti-discrimination laws.
Why am I not surprised
That Asa Hutchinson, Gov of Arkansas,is hanging LBGT community out to dry⁉️

— Cher (@cher) February 22, 2015
The Arkansas House of Representatives voted 57-20 in favor of the bill on Feb. 13. Since Hutchinson has thus far stayed mum, the bill is expected to become law this week.
Cher, of course, has had a long history of speaking out in defense of the LGBT community. She's been openly supportive of her transgender son, Chaz Bono, noting, "Most important to me is that he is very happy. That's what I care about the most."
In 2013, she thanked her longtime gay fans ahead of a much-hyped performance at the New York's Dance on the Pier.
"I've had ups and downs in my career and you guys have never left me," she told Out's Evan Mulvihill. "I was out, I was uncool, I was whatever -- a has-been, but you guys have always been there... I never thought I would be around this long."
Citing Russia's controversial "gay propaganda" legislation, she also turned down a invitation to perform at the 2014 Winter Olympics in Sochi.
"I immediately said no," she said at the time. "I want to know why all of this gay hate just exploded over there."
BEFORE YOU GO
PHOTO GALLERY
10 Incredible Improvements For LGBT People Since The First State Legalized Gay Marriage