For four long months, Kurdish fighters and militants of the Islamic State group fought a brutal battle for control of Kobani, a Kurdish city of 200,0000 on the border between Syria and Turkey. Aided by international airstrikes, the Kurds drove out the extremist militants last month in a victory that was hailed across the world.
About 4,000 refugees have returned to Kobani since hostilities ended, Reuters reported on Monday. The residents found a city left in shambles. Roads, homes and hospitals have been destroyed. Broken cars line the streets. Evidence of the fighting is simply everywhere.
Photographers Eber Ayaydn, Halil Fidan and Ilyas Akengin joined the returnees in Kobani in the past weeks. Their remarkable photos show the resilience of the city's residents and the incredible work of reconstruction that lies ahead.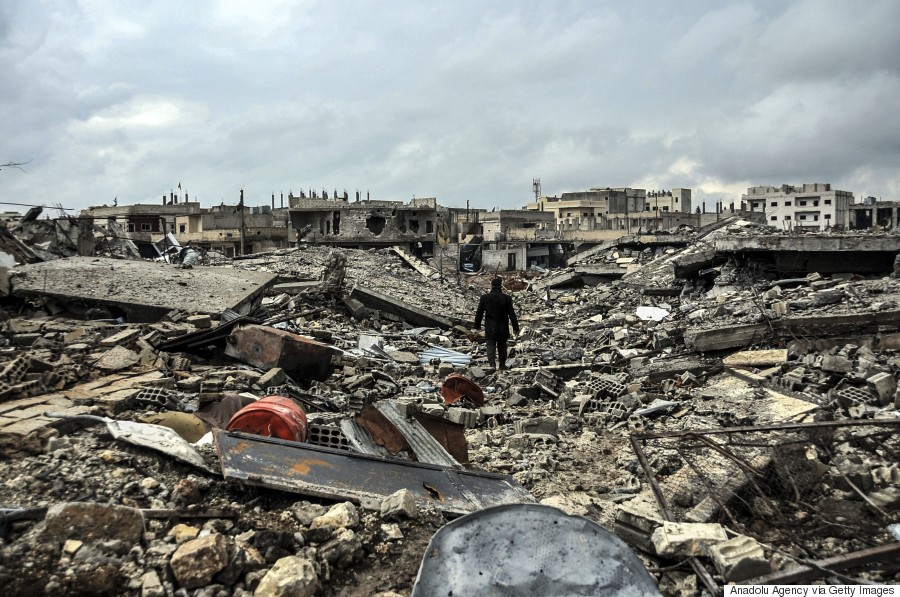 A man is seen near the wreckage left by fighting in the center of the Syrian town of Kobani (Ayn al-Arab) on February 18, 2015 after it has been freed from Islamic State group forces. (Eber Ayaydn/Anadolu Agency/Getty Images)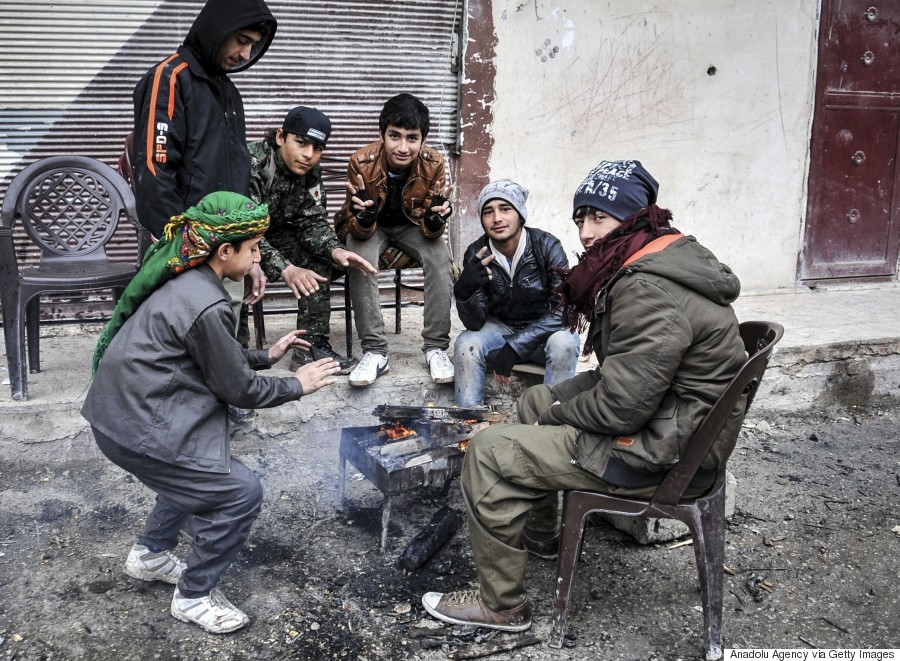 People are seen near the wreckage left by fighting in the center of the Syrian town of Kobani (Ayn al-Arab) on February 18, 2015 after it has been freed from Islamic State group forces. (Eber Ayaydn/Anadolu Agency/Getty Images)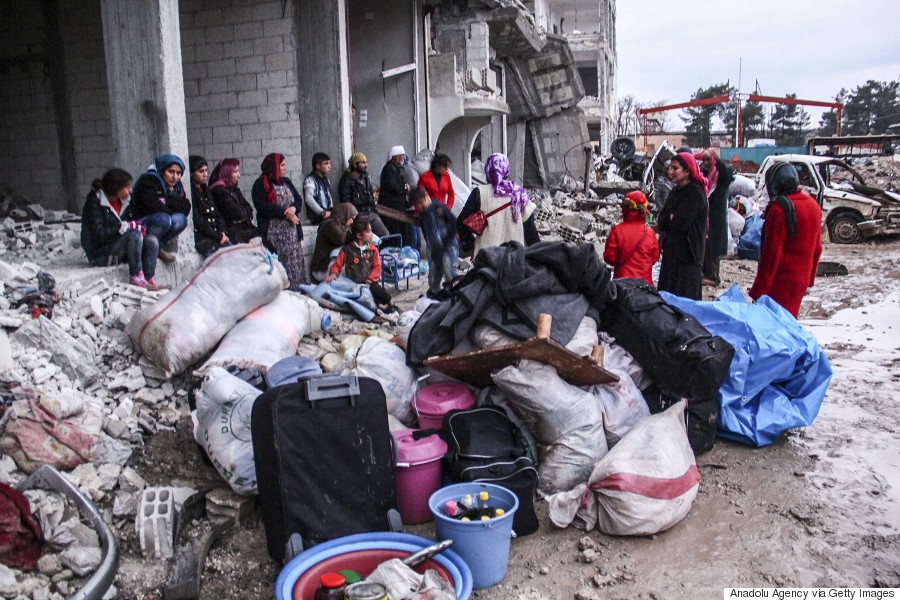 People are seen near the wreckage left by fighting in the center of the Syrian town of Kobani (Ayn al-Arab) on February 18, 2015 after it has been freed from Islamic State group forces. (Eber Ayaydn/Anadolu Agency/Getty Images)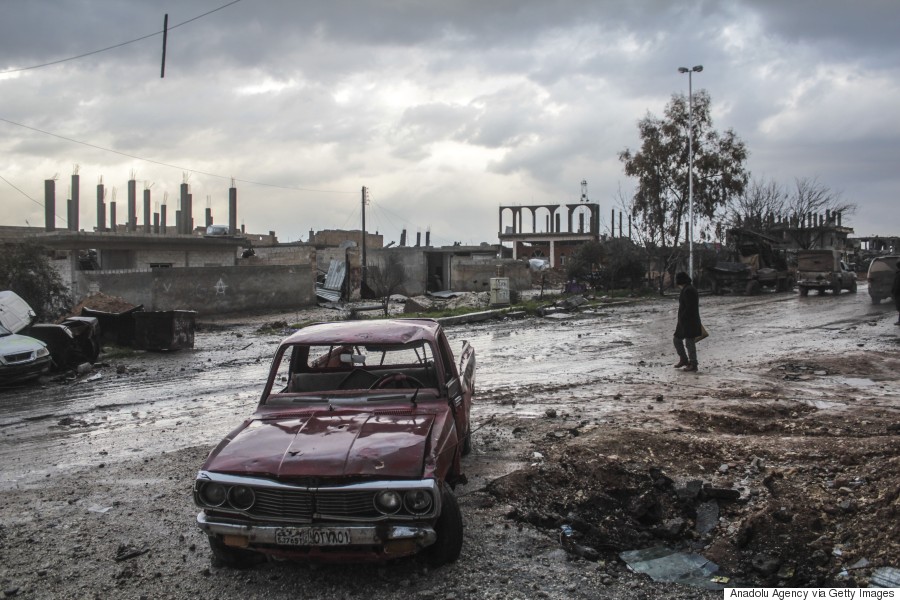 A Syrian seen near the wreckage left by fighting in the center of the Syrian town of Kobani (Ayn al-Arab) on February 18, 2015 after it has been freed from Islamic State group forces. (Halil Fidan/Anadolu Agency/Getty Images)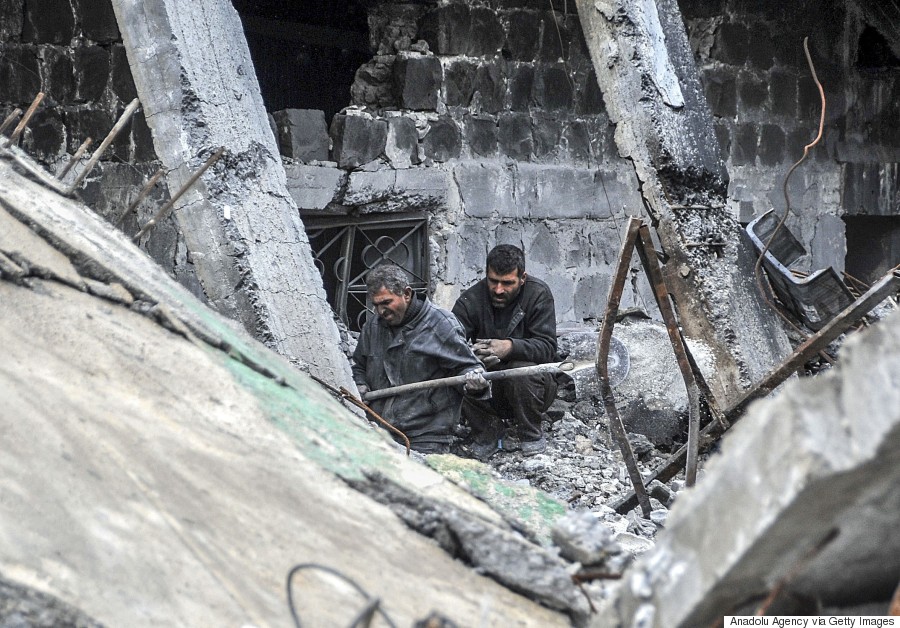 People are seen near the wreckage left by fighting in the center of the Syrian town of Kobani (Ayn al-Arab) on February 18, 2015 after it has been freed from Islamic State group forces. (Eber Ayaydn/Anadolu Agency/Getty Images)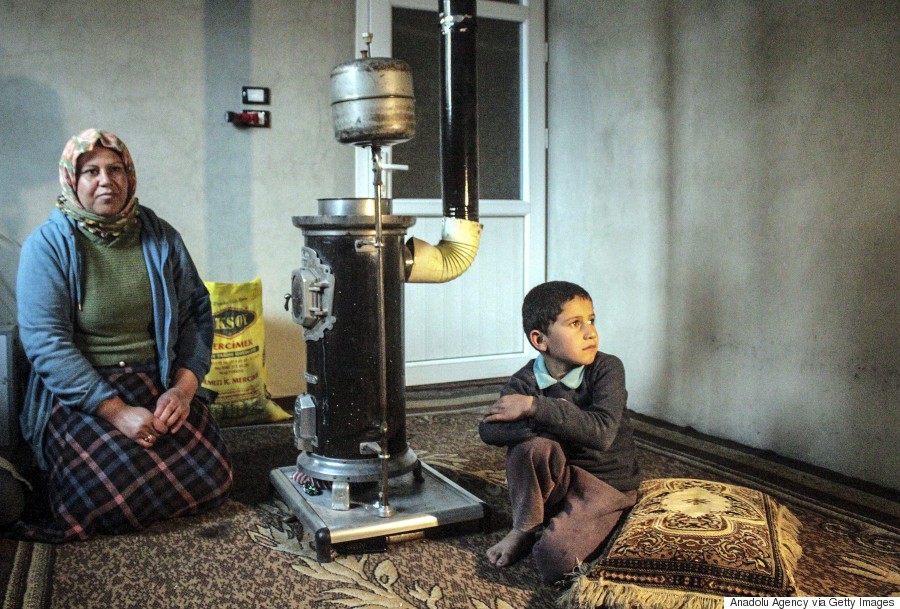 Salin Mohammad seen in her house after she returned from Turkey in center of the Syrian town of Kobani (Ayn al-Arab) on February 18, 2015 after it has been freed from Islamic State group forces. (Halil Fidan/Anadolu Agency/Getty Images)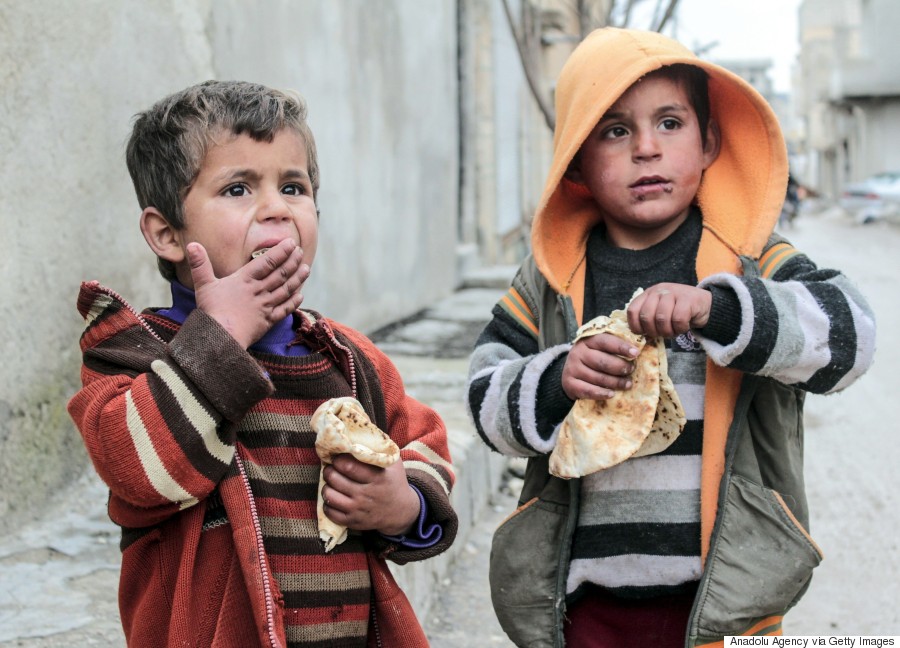 Syrian kids eat tortillas in center of the Syrian town of Kobani (Ayn al-Arab) on February 18, 2015 after it has been freed from Islamic State group forces. (Halil Fidan/Anadolu Agency/Getty Images)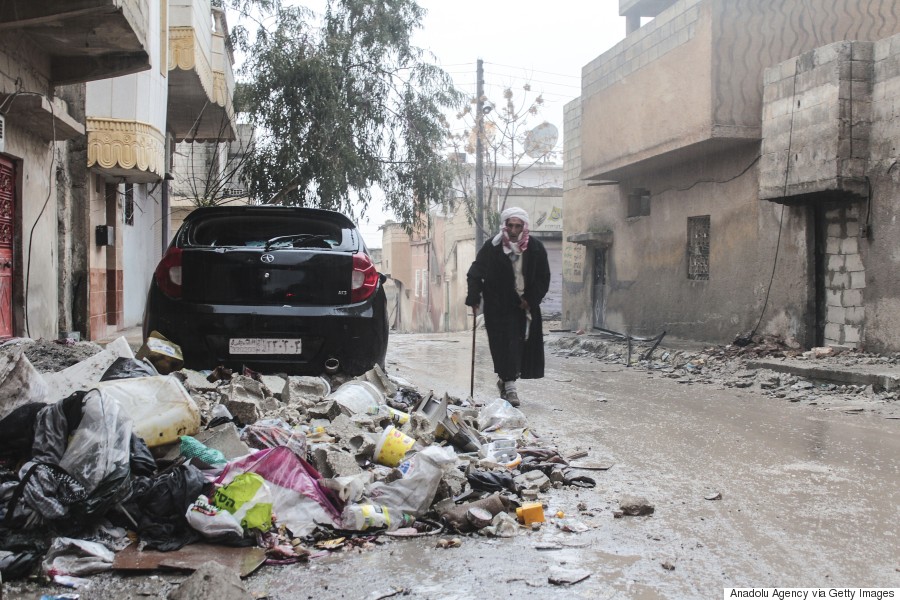 An old man passes by the wreckage left by fighting in the center of the Syrian town of Kobani (Ayn al-Arab) on February 18, 2015 after it has been freed from Islamic State group forces. (Halil Fidan/Anadolu Agency/Getty Images)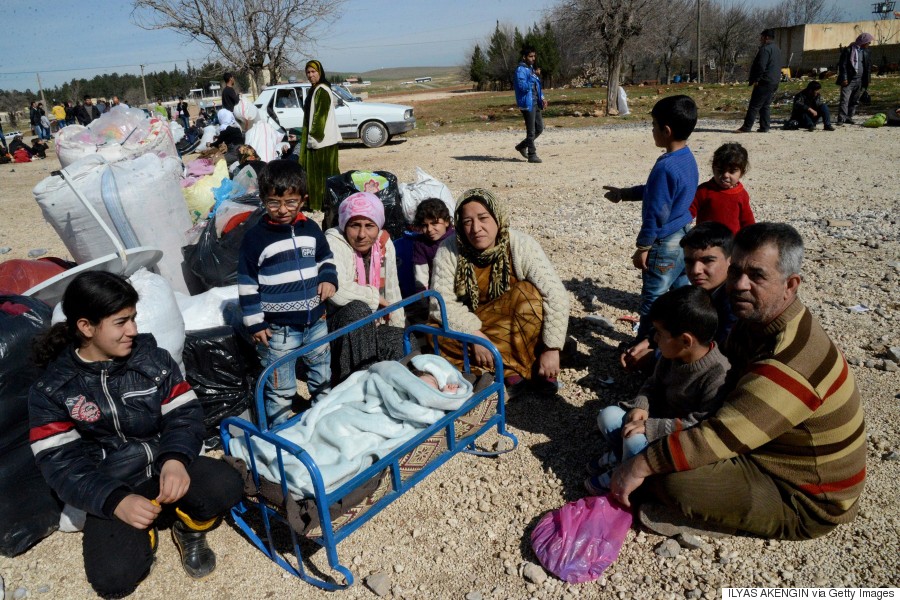 Kurdish people wait at the Mursitpinar border crossing to return to the Syrian city of Kobane, also known as Ain al-Arab, at Sanliurfa on February 23, 2015. (ILYAS AKENGIN/AFP/Getty Images)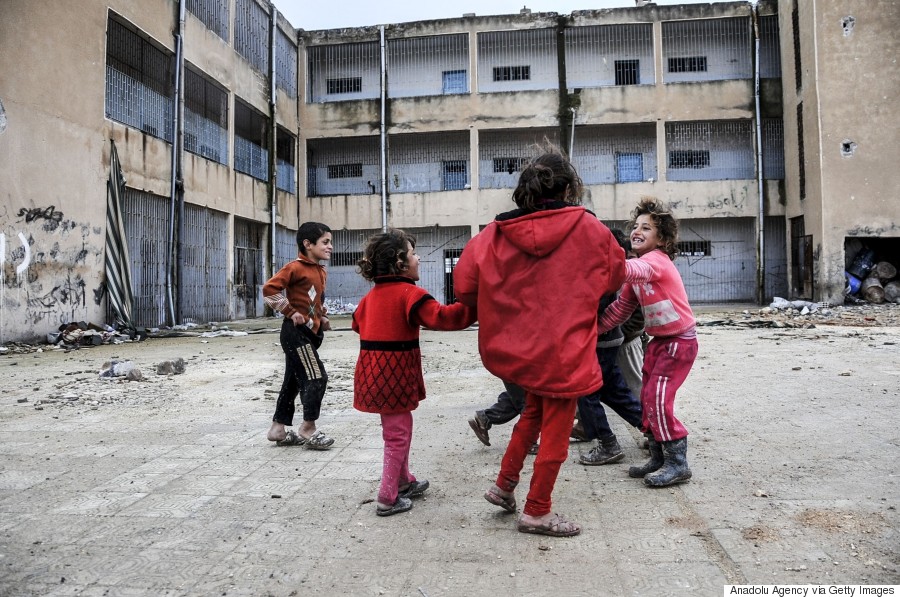 Kids playing at a yard of a destroyed building in the center of the Syrian town of Kobani (Ayn al-Arab) on February 18, 2015 after it has been freed from Islamic State group forces. (Esber Ayaydin/Anadolu Agency/Getty Images)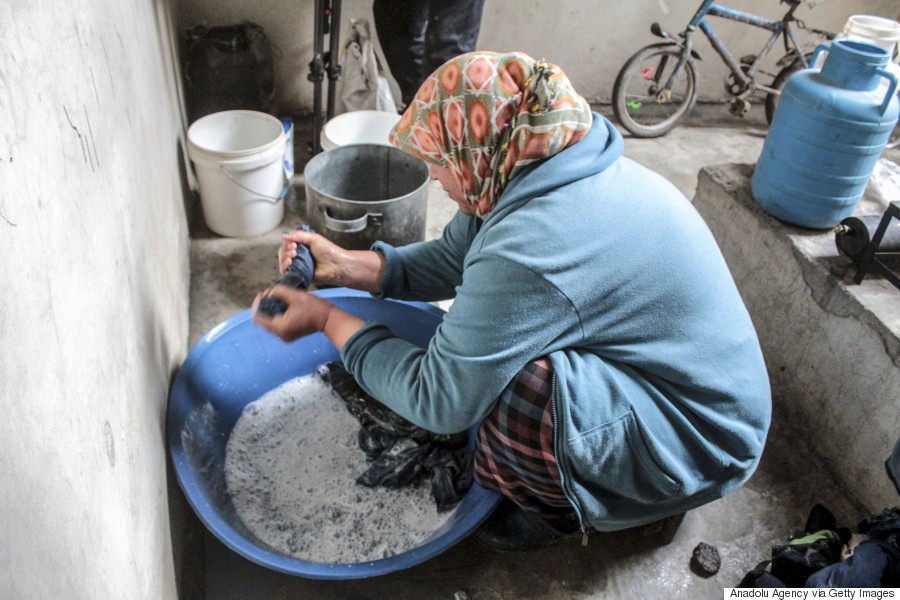 Salin Mohammad washes the clothes in her house after she returned from Turkey in center of the Syrian town of Kobani (Ayn al-Arab) on February 18, 2015 after it has been freed from Islamic State group forces. (Halil Fidan/Anadolu Agency/Getty Images)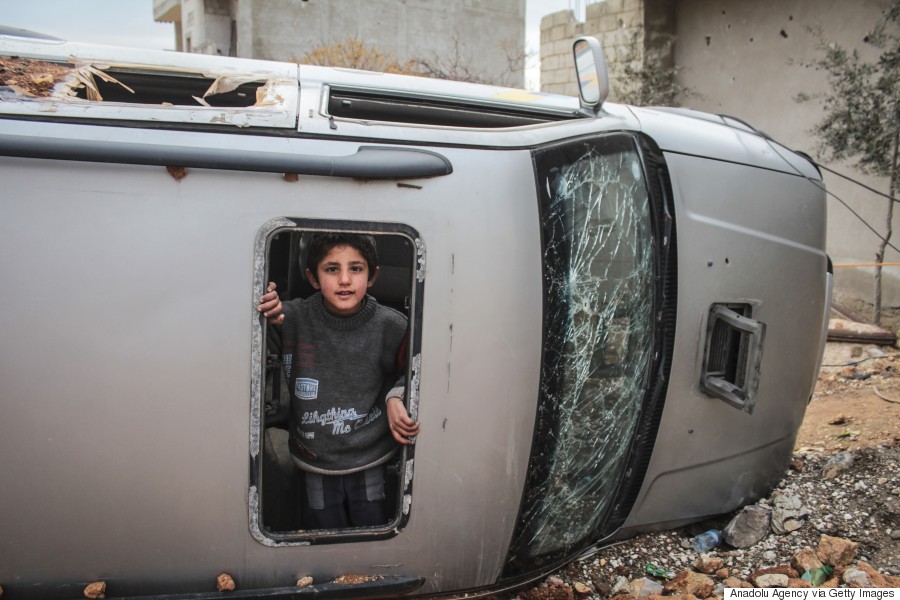 A Syrian kid in a destroyed car seen in center of the Syrian town of Kobani (Ayn al-Arab) on February 18, 2015 after it has been freed from Islamic State group forces. (Halil Fidan/Anadolu Agency/Getty Images)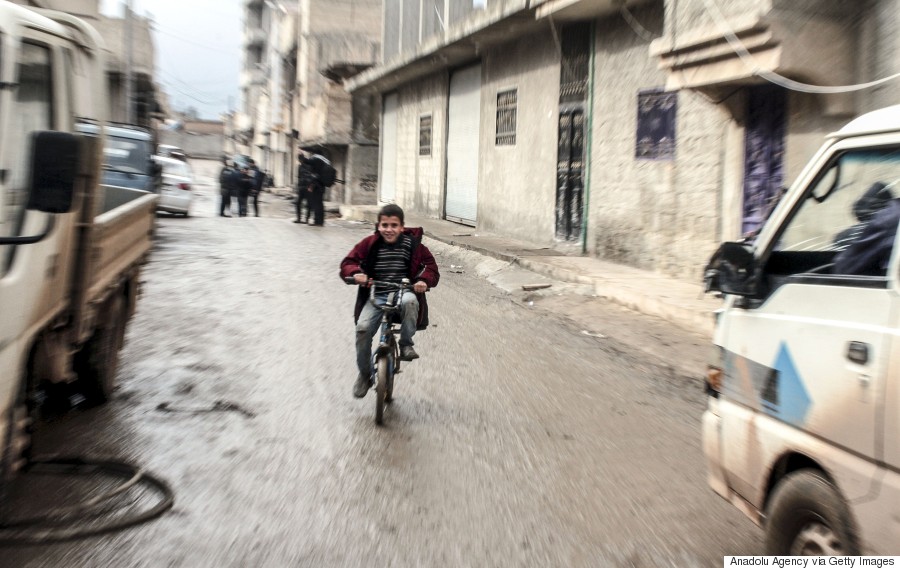 Salin Mohammad's son rides a bicycle in center of the Syrian town of Kobani (Ayn al-Arab) after they returned from Turkey on February 18, 2015 (Halil Fidan/Anadolu Agency/Getty Images)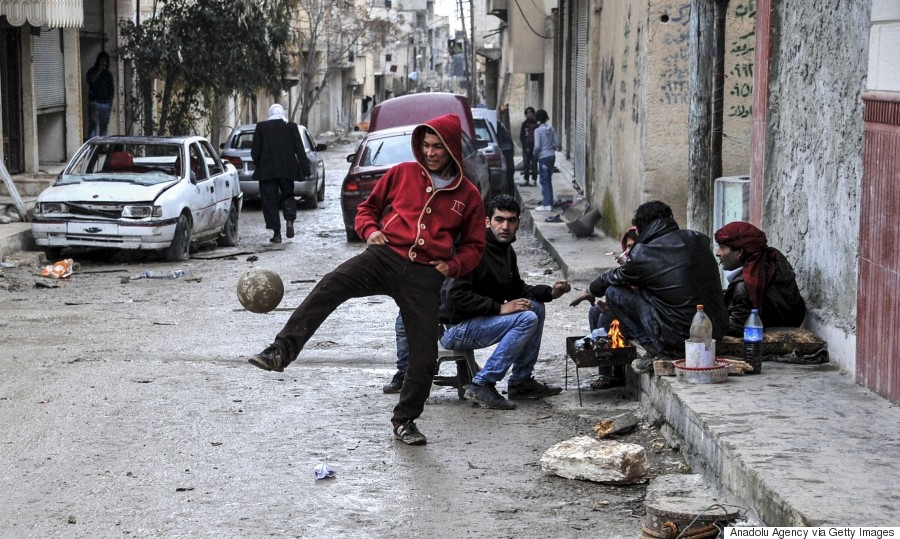 Syrians seen among a neighborhood of the Syrian town of Kobani (Ayn al-Arab) on February 18, 2015 after it has been freed from Islamic State group forces. (Esber Ayaydin/Anadolu Agency/Getty Images)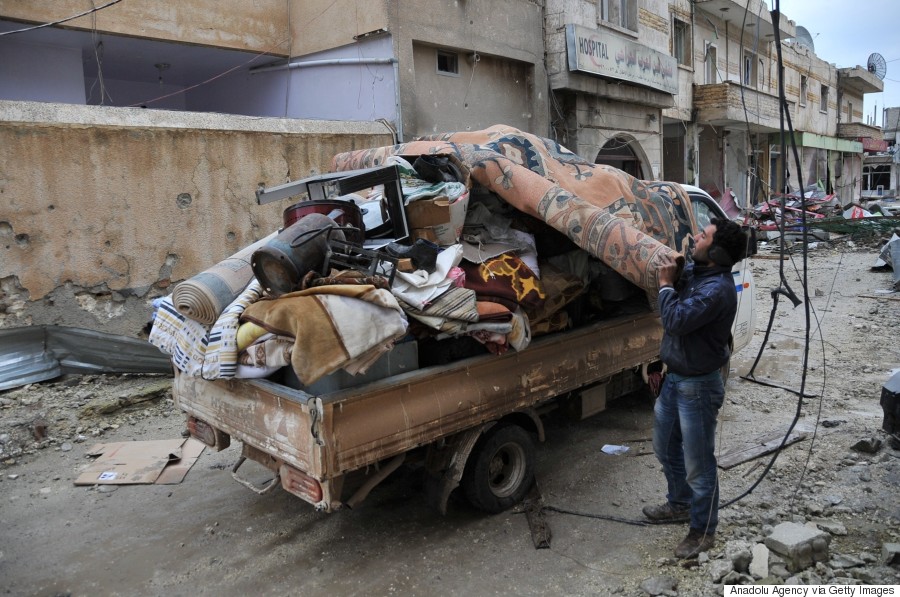 Syrians carry their belongings with a truck in the center of the Syrian town of Kobani on February 21, 2015 after it has been freed from Islamic State group forces. (Eber Ayaydn/Anadolu Agency/Getty Images)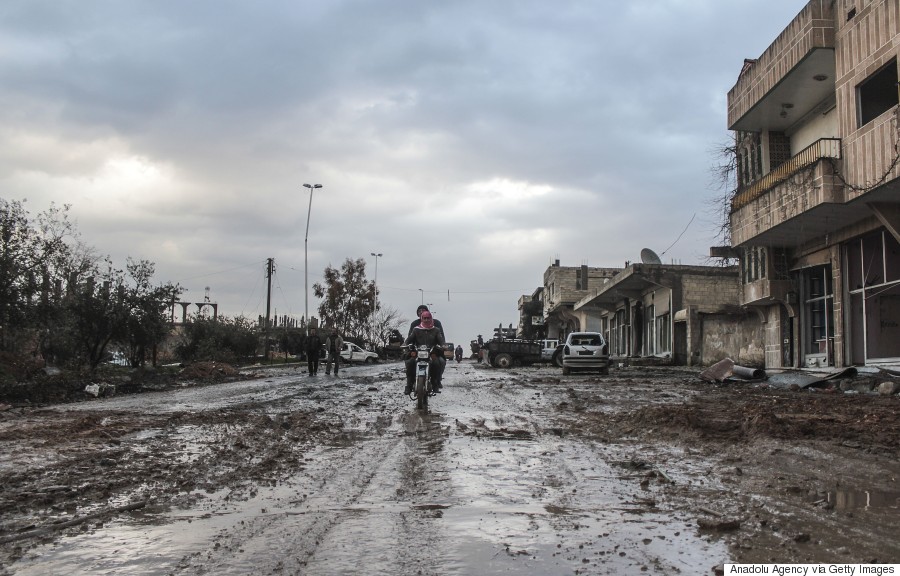 Syrians drive a bike in the center of the Syrian town of Kobani (Ayn al-Arab) on February 18, 2015 after it has been freed from Islamic State group forces. (Halil Fidan/Anadolu Agency/Getty Images)