Police in Hanahan, South Carolina, arrested Elsa from Disney's "Frozen," earlier this week, on suspicion of bringing an unusually frigid cold snap to the area.
Officers arrested Elsa -- who also goes by the alias "Snow Queen" -- as she allegedly attempted to freeze a fountain at Hanahan City Hall: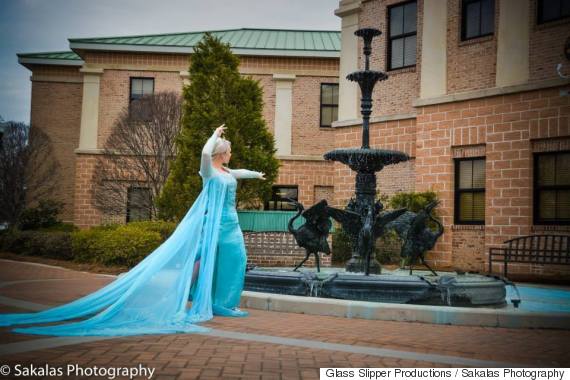 The Snow Queen was released without charges, however, when the fountain she was accused of freezing thawed before it could be presented as evidence.
The humorous stunt was orchestrated by Tammy Sakalas, of Sakalas Photography, and Glass Slipper Productions, an events company in Hanahan that arranges for princesses to visit birthday parties and children's hospitals.
Glass Slipper Productions owner Lindsay Page told The Huffington Post they were inspired by police in Kentucky who issued an arrest warrant for Elsa last week over the criminally cold weather there.
She added the Hanahan Police Department was "very gracious" to participate in the 10-minute-long photo shoot with actress Courtney Fazely. According to Glass Slipper's Facebook post, Elsa ultimately was sentenced to community service for her mischief.
See photos of Elsa's "arrest," below:
PHOTO GALLERY
Elsa "Arrested" In Hanahan, South Carolina
BEFORE YOU GO
PHOTO GALLERY
19 Criminally Funny Police Blotters