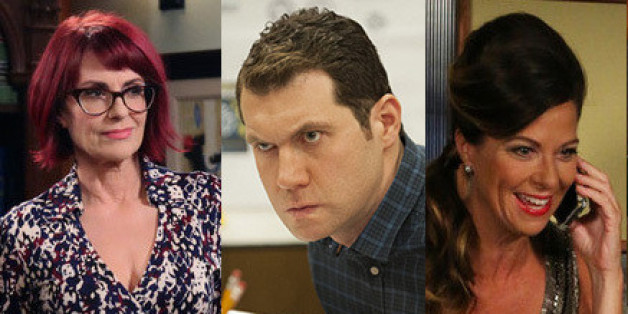 "Parks and Recreation" not only introduced us to the ambitious, goofy and government-hating employees of the Parks Department -- it also unleashed seven seasons full of incredible minor characters. From the many unforgettable one-time cameos that surprised us (hey, Bill Murray!) to the staple Pawneeans (and some Eagletonians), there are many faces we're going to miss.
Before we say goodbye to Leslie & Co. in Tuesday's series finale, here's our ranking of the best "Parks" minor characters:
32. Kelly Larson (Will Forte)
31. Raul Alejandro Bastilla Pedro de Veloso de Maldonado (Fred Armisen)
30. Tynnyfer (June Diane Raphael)
29. Kyle (Andy Forrest)
28. Dennis Feinstein (Jason Mantzoukas)
27. Jessica Wicks (Susan Yeagley)
26. Dave Sanderson (Louis C.K.)
25. Gayle Gergich (Christie Brinkley)
24. Dr. Saperstein (Henry Winkler)
23. Greg Pikitis (Cody Klop)
22. Brandi Maxxxx (Mara Marini)
21. Jennifer Barkley (Katherine Hahn)
20. The Douche (Nick Kroll)
19. Marcia and Marshall Langman (Darlene Hunt, Todd Sherry)
18. Bobby Newport (Paul Rudd)
17. Ron Dunn (Sam Elliott)
16. Mayor Walter Gunderson (Bill Murray)
15. Barney Varmn (John Balma)
14. Orin (Eric Isenhower)
13. Tammy Swanson, aka Tammy Zero (Paula Pell)
12. Ed (Jon Hamm)
11. Councilman Jamm (Jon Glaser)
10. Tammy 1 (Pattricia Clarkson)

Image via Tumblr
9. Champion (Lucy the Dog)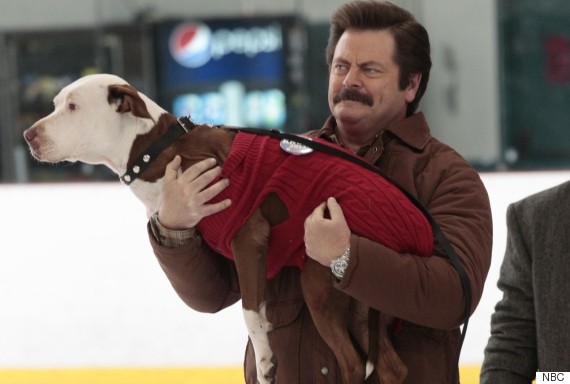 8. Ethel Beavers (Helen Slayton-Hughes)

Image via Google Images
7. Li'l Sebastian

Image via Funny or Die
6. Perd Hapley (Jay Jackson)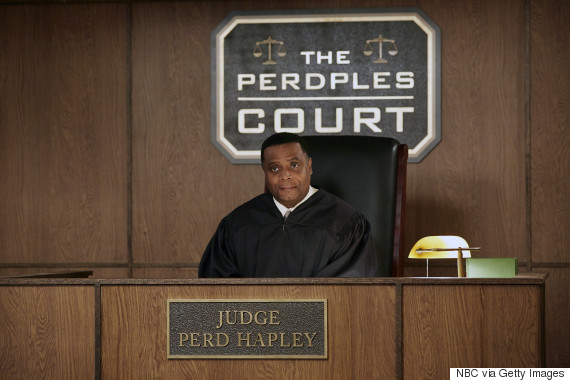 5. Mona-Lisa Saperstein (Jenny Slate)
Jean-Ralphio's sister is the whiniest, least hardworking, most spoiled human on the planet. But that's why we love her.

Image via Tumblr
4. Craig Middlebrooks (Billy Eichner)
Craig is the overly emotional, extra loud core of the Parks Department who simply cares too much all of the time. He also has some of the best lines of the series.
3. Tammy 2 (Megan Mullally)
Out of all of Ron's crazy Tammys, Tammy 2 is the one full of the most alarming, sexually perverse surprises. Only she would strip down in a library.

Image via Tumblr
2. Jean-Ralphio Saperstein (Ben Schwartz)
Everyone needs/wants a wingman like Jean-Ralphio. He always saves the day and manages to annoy everyone while doing it (in the best way).
1. Joan Callamezzo (Mo Collins)
Who doesn't love Joan? She's Pawnee's very own train wreck sprinkled with Aspirin and doused in whiskey. Joan falls asleep on air, powders various (still unknown) parts of her body and most recently published a memoir, "Game of Joans." So, when does she get a spin-off?

Image via Tumblr
The hour-long series finale of "Parks and Rec" airs on Feb. 24 at 10:00 p.m. ET on NBC.
BEFORE YOU GO
PHOTO GALLERY
'Parks and Recreation'