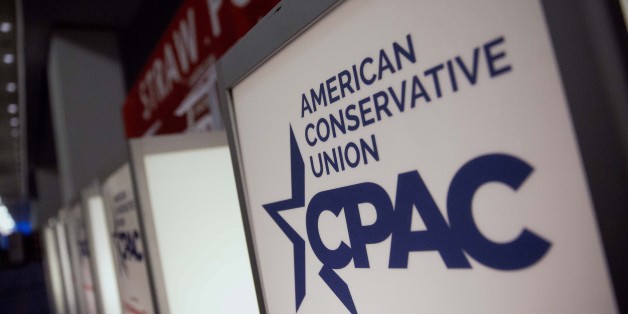 NATIONAL HARBOR, Md. -- The Conservative Political Action Conference, an annual gathering of conservative activists and party leaders, has in recent years become a comparatively glitzy affair. Organizers moved it from a stuffy hotel in northwest D.C. to a sprawling complex 20 miles away in Maryland. And the activists and officials who have come out to chart policy and elections have become overshadowed by the poli-entertainers giving the headliner, red-meat speeches.
As the event has evolved in this direction, it's also become a draw for Democrats eager to find the moment in which a politician -- usually enthralled by the response he or she is getting from the crowd -- slips up and says something completely ridiculous.
And so, on the first day of the conference this year, one of the leading Democratic opposition research groups dispatched its staff to make the trek out to National Harbor, Maryland, in the early hours of the morning.
Roaming the halls of CPAC on Thursday were five members of the group, American Bridge. They were wearing attendee badges, meaning they paid for the privilege of being there. And they were wielding cameras, five in all.
"We have done CPAC before," said Jesse Lehrich, the group's deputy communications director. "But not to this extent."
Lehrich, who appeared dressed in an outfit that one would imagine fits a conservative conference -- a patriotic splash of blue jacket, red tie and lighter shirt -- said that the goal was to find a viral moment. He assumed that it would come from one of the side panels, when the cameras were off and some of the less polished speakers would appear.
"The panels off the main stage tend to be the stuff that other people don't see," he said.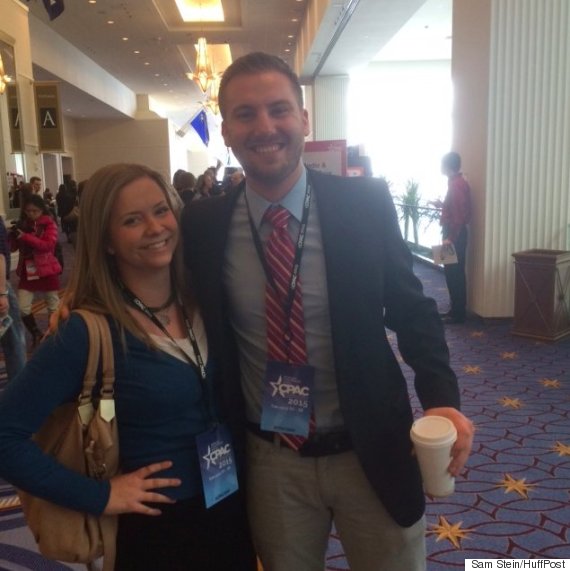 Heather Reid (left), tracking department manager for American Bridge, and Jesse Lehrich, the group's deputy communications director, are seen at the Conservative Political Action Conference on Thursday.
Want more updates from Sam? Sign up for his newsletter, Spam Stein.
BEFORE YOU GO
PHOTO GALLERY
George W. Bushisms Over The Years