If you absolutely cannot afford a 100% organic diet, green living expert and author Alexandra Zissu has a helpful resource for deciding which produce items you should absolutely spend the extra money to buy organic. Each year, the Environmental Working Group puts out a study on what the 12 most contaminated produce items will be, and which 15 fruits and veggies will be the cleanest. This changes each year based on the way things are grown and cleaned, so be sure to visit EWG.org before heading to your supermarket. Remember, pesticides are absorbed by the dirt and soak into the root of the plant, so items that have built-in shields like corn or bananas aren't always the least contaminated choice!
For more of Alexandra's green living tips, view the slideshow below:
PHOTO GALLERY
Alexandra Zissu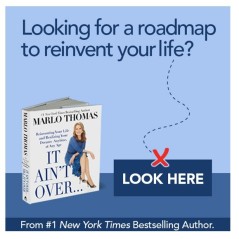 Add Marlo On Facebook:
Follow Marlo on Twitter:
Sign up to receive my email newsletter each week - It will keep you up-to-date on upcoming articles, Mondays with Marlo guests, videos, and more!