What are three things we can do to make our homes more green? Green living expert and author Alexandra Zissu says that taking off your shoes at the door may be annoying, but it stops you from tracking in harmful chemicals that may be on the soles of your shoes, such as lead dust and pesticide residue. Leaving your shoes at the door is better for your family, and even your pets. Swap out your cleaning products for all-natural ones. Make sure that there's no skull and crossbones warning on the products you use to clean your home, and be diligent about reading labels. Finally, Alexandra suggests putting on your "eco-goggles" when it comes to the things you bring into your home. Ask yourself, "Is this good for me? Is this good for the environment?" Doing so will help you become more aware of the home environment you're creating.
For more of Alexandra's green living tips, view the slideshow below:
PHOTO GALLERY
Alexandra Zissu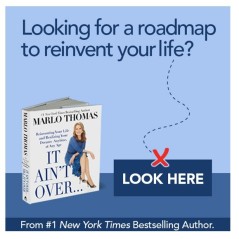 Add Marlo On Facebook:
Follow Marlo on Twitter:
Sign up to receive my email newsletter each week - It will keep you up-to-date on upcoming articles, Mondays with Marlo guests, videos, and more!