 Moving home after college is hard for many young adults, but what's even more difficult is moving home after graduating college plus three years of working and living on your own.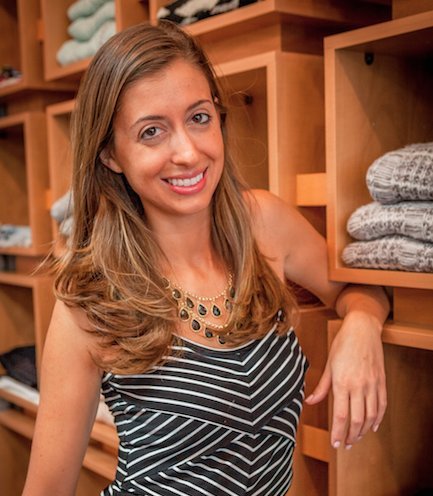 Yet living with her parents (again) didn't stop Hilary Marino from selling her top style picks on eBay, which led to the launch of her own online women's retail store, H.C.B. (Her Closet Boston). Just two years later, she opened a brick-and-mortar store in Brookline, Massachusetts.
We've partnered with Intuit, makers of QuickBooks, to highlight the trials and tribulations of small-business owners in a variety of different fields. Our conversation with Marino marks the fourth Q&A in our series. (You can read the previous Q&A in our series here.)
HP: After college, you landed a good job. Why did you decide to start your own business?
After three years working in retail planning, I was feeling worn down from that kind of environment. I was also missing my family. I knew I wanted to keep working in retail, but maybe at a smaller company, so I made the move [from New York to Massachusetts]. I was living at home with my parents, traveling and thinking about what I wanted to do. In the meantime, I figured I wanted to make extra money by selling things on eBay. I found a website where I could buy a few styles of clothing wholesale and picked out six styles. I started selling them on eBay individually and developed a customer base. People started reaching out, saying, "I really like your style. Do you have anything else?"
I used money from my sales to expand my assortment. Once I had enough on hand, I made my own stand-alone website. H.C.B. launched as a stand-alone from eBay in September of 2012. From there, it snowballed. I got featured on a few blogs, increased my customer base and sales kept growing. We went from having six styles to almost 1,000.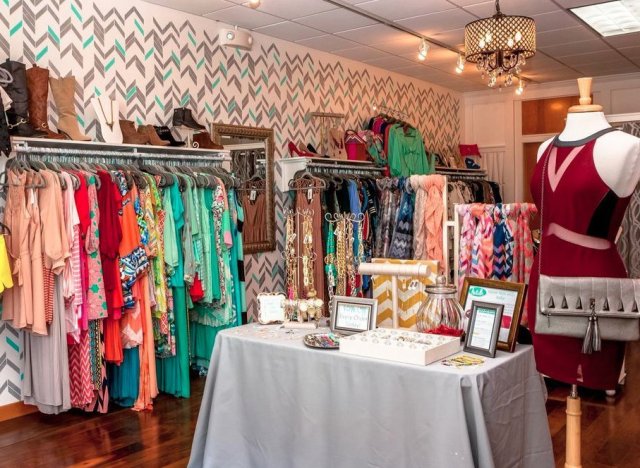 HP: So, H.C.B. started as a website. When did you launch your retail store?
I moved to Brookline, and I had a lot of friends who were interested in the clothing, so I started doing trunk shows in my apartment. … Those went so well that I started thinking I wanted to have a retail store. … One day I happened to walk past this space that was empty and had a big sign that said, "For lease." We opened [there] in September of 2014.
HP: What were some of the risks involved with starting your own business?
Since the website kind of happened so naturally with just a few styles and really grew on its own, I never invested a ton of money up front. I was really bootstrapping it, taking everything I earned and put[ting] it back into the business. I was living at home with my parents, so that was convenient, and doing inventory out of my parents' house. There wasn't a ton of risk or cost associated with that.
But with the retail store, that was different. Between paying for the first and last month's rent, [and] paying for signage, security and construction to amp up the space, that was a much bigger risk. So far, it's been worth the investment -- but it was really scary.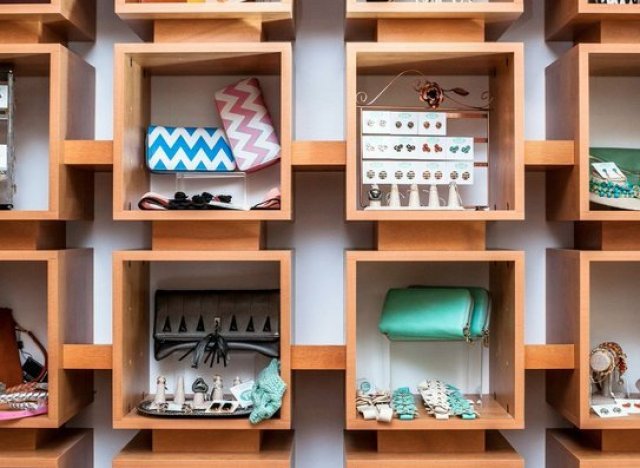 HP: Is there one mistake you have made along the way that taught you an important lesson about running a business?
We decided to start the store and had to renovate the space we were in. I spoke with the construction team renovating the space and told them the things I wanted to do, but never set up a timeline or budget for them. Now I realize this was a mistake. The project went over the time limit and ended up costing me a lot more than I [had] planned. I always think about that experience. Now I know going forward that when you get into any situation involving a lot of time and money, you should set expectations up front.
HP: What advice do you have for others looking to venture out on their own?
You have to be willing to throw yourself into what you're doing and give up a lot of your free time. I went from working 40 hours a week at a very normal, corporate job, and now I work double that. You have to make sure you're truly willing to put in the time and effort that it takes to start and run your own business. Also, keep an open mind about all the different things you're going to have to learn about.
HP: What financial lessons have you learned?
Well, it is really important to have some kind of accounting software to keep you in check. The one I use has been really helpful; it's all online-based. I use it every week and allocate all of my expenses to stay on track. It's important to have some kind of tool in place so you're not getting behind -- you need to stay on top of it regularly. HP: What are the most important qualities you think a small-business owner should possess?
Open-mindedness ... You need to be ready and willing to deal with the vast variety of challenges that you will face, and most of them will be incredibly unexpected and will push you outside of your comfort zone. … You have to stay open to the challenges and be able to face them as quickly as possible, so there's no time for self-doubt or closing yourself off.
HP: What is your favorite part of owning your own business?
Being my own boss is awesome. Just knowing at the end of the day I can take this business in whatever direction that I want, I get to pick out everything, and it's really, truly mine is really exciting … I know all the hard work I'm doing is paying off.
Intuit QuickBooks provides small-business owners cloud-based tools to run and grow their business. From creating invoices and paying bills, to managing payroll and monitoring expenses, QuickBooks is the operating system that supports small business.