UPDATE Mar. 1: It appears that the good people at the British Chocolate Club have shut down their operations after consulting lawyers. Instead, we recommend Jolly Goods as a satisfactory replacement to get your goodies delivered to you.
PREVIOUS: Cadbury's chocolate candy is the best, but now that The Hershey Company has banned it (yes, banned it) in the United States, what's a superfan to do?
First, a recap: The Hershey Company received major criticism last month after reaching a settlement with Let's Buy British Imports (LBB), a wholesale distributer of U.K.-made Cadbury treats, that prevents LBB from shipping to U.S. entities. The Hershey Company owns the rights to manufacturing and distributing Cadbury-branded items in the U.S. and thinks certain LBB Cadbury packaging is too similar to The Hershey Company's U.S. products.
Rough news for British Cadbury lovers, but there is a silver lining. There are a few unconventional ways to get your Crunchie Bar or Flake fix well within the law, as long as you're willing to pay the price. Check out these four delicious ways to hack your way around Hershey's:
1. Import it yourself.
The new ban specifically applies to LBB Imports, the wholesale distributer that supplies most of the Cadbury chocolate to the U.S. Though the ban will make it much harder to run down to your local specialty store and pick up some British chocolate, you can still import the chocolate to yourself, by using something like Cadbury Gifts Direct, which ships internationally. A little bit of effort with a high reward.
2. Let the British Chocolate Club ship your sweets to you.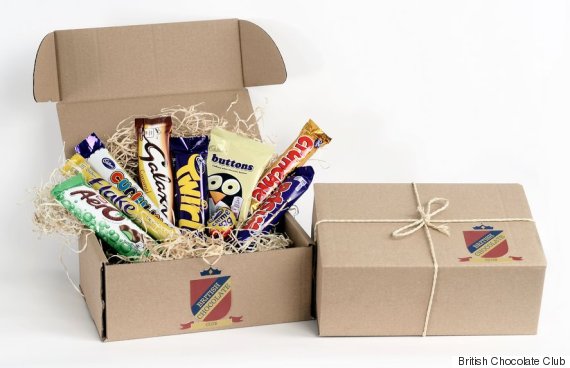 After hearing about the ban, Robert Jeffreys, CEO of the recently launched British Chocolate Company, told HuffPost Taste that he stayed up all night "exploring options" to get around it. Currently, the company is offering eight British chocolate bars for $15, a great deal since "a lot of specialist British shops in the US charge $2 a bar -- some charge $3." You can even ship up to 15 bars for only $25 by getting started here. Best part? You're only paying for the candy -- the shipping is free!
3. Keep calm and Buy British Chocolate.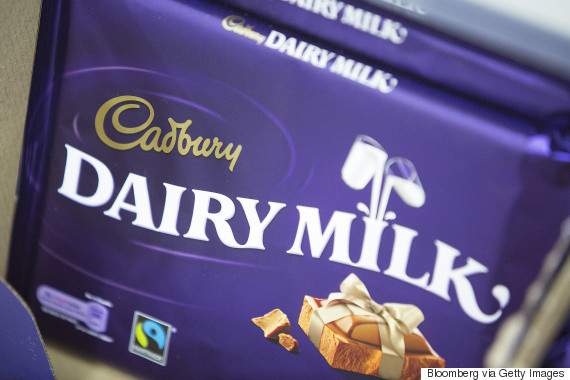 Slightly different than the website above, Buy British Chocolate puts together fun packages, like "Big & Chunky" or "Cadbury's Classic Mix that make it easy to buy and ship. Prices are also very reasonable (though price and shipping differ per package), but 30 bars of chocolate in the Big & Chunky mix only cost about $25 to ship.
4. Buy your goods at the British Corner Shop.
One of the many places for expats to get their favorite British food, British Corner Shop lets shoppers get their Heinz Baked Beans and their favorite Cadbury Chocolate in one sweep. However, shipping anything to the US or Canada starts at $34, and only gets lower when you spend over $114 in merchandise. It's expensive, but if you want to ship a lot of chocolate as well as other goodies, this is a good place to start (also try Luxury British Foods or British Shop Abroad, which are both similar to the Corner Shop).
Want to read more from HuffPost Taste? Follow us on Twitter, Facebook, Pinterest and Tumblr.
BEFORE YOU GO
PHOTO GALLERY
British Candy Bar Taste Test