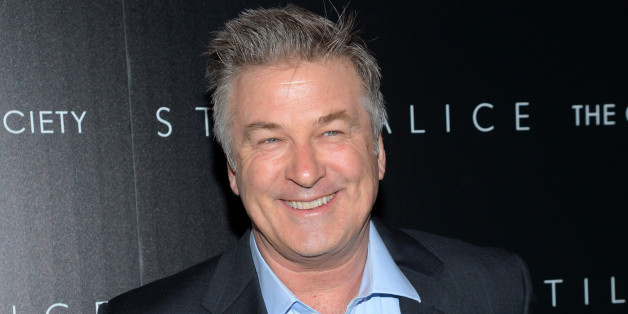 NEW YORK -- Alec Baldwin suggested Wednesday that Brian Williams may have exaggerated his war exploits in an attempt to appeal to a more "pro-military, conservative" audience.
Williams was suspended from "NBC Nightly News" for six months starting in February after falsely claiming to have flown in a helicopter hit by rocket-propelled grenade fire in Iraq. He has also come under scrutiny for claims about flying in Baghdad with SEAL Team Six and being given pieces of war memorabilia.
Baldwin offered the theory on his WNYC radio show during an interview with ABC News' George Stephanopoulos.
Williams, Baldwin said, "fell even unconsciously victim to something, which was wrapping himself in the flag and in the glory of the military to please his audience."
"I see his language and I see the way he plays it out and I try to understand people as an actor, like what they're going through," Baldwin added. "And I thought, he's trying to communicate to people here. He's trying to tell them something."
The "Nightly News" audience, he suggested, is "a very pro-military, conservative crowd."
During an appearance on Baldwin's radio show in 2013, Williams said he thought he was doing to die during the now-infamous helicopter flight in Iraq. Williams also appeared several times on NBC's "30 Rock," in which Baldwin starred.
Stephanopoulos didn't offer any theories about why Williams exaggerated, but said that people in the TV business have been "following every twist of this and trying to put it all together."
"I'm not friends with Brian, but I see him around a lot," Stephanopoulos said. "I like him. He's funny. He's a good guy. I've always respected his work and then you see this start to happen. And a couple things have stunned me. One, when you see the various clips, you're surprised at the volume a little bit and the vividness."
"Performance," Baldwin said.
"But also, I got to say, I'm surprised, I didn't quite understand how it got into the broadcast," Stephanopoulos continued. "You know, we all are surrounded by big teams. And that was a little bit surprising."
The discussion about Williams begins at 32:20: