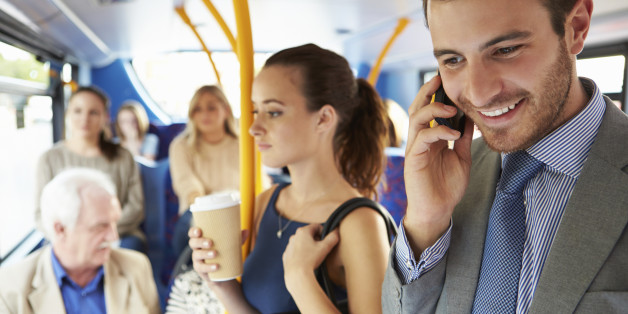 Feel like you can't get no satisfaction? It's not just the Rolling Stones singing that tune. The US Census Bureau found that the average United States worker spent about 25 minutes commuting to work, and the number of people traveling 90 minutes or more was also on the rise.
In a study published April 8 in the World Leisure Journal, Canadian researchers found a link between commuting and people who associated it with a lower level of life satisfaction but an increased sense of time pressure.
"This is the predicament I think a lot of folks find themselves in," said Dr. Nathan Rylander in an interview with dailyRx News. "They get home after a commute and they're stressed. And they have a limited amount of time. Do they spend their time with their kids? Do they go out and socialize with their friends? Do they go and exercise or do they get an extra hour of sleep?"
The Census Bureau also found that 86 percent of Americans traveled to work by car. Rylander, of Texas Med Clinic in Round Rock, said the inactivity of driving a car can put the brakes on good health.
"We get cranky, we get stressed out and there are plenty of studies that show that once again, anxiety levels go up, even risks for depression go up," Rylander said. "But more importantly you can have some adverse risks for cardiac and blood pressure risks as well."
But commuting isn't all bad, according to the authors of the World Leisure Journal study. The authors of this study said time in the car can give you time to mentally unwind before and after work.
"I think planning is the key and getting into a positive mindset," said commuter Jessica Chiluk in an interview with dailyRx News.
Chiluk said that driving a fun car, like her Mini Cooper, and driving a car that gets good gas mileage helps her get through a commute that, at one point, was up to 100 miles one way. She's a physical therapist, so a smile on her face is as important at work with patients as it is at home.
"Take a little bit of time, decompress and then I'll be ready to spend some quality time with my family," Chiluk said.
Chiluk also said she packs healthy snacks to avoid the drive-thru.
Rylander also recommended listening to soothing music, making sleep a priority and spending your time out of the car as actively as possible.
Check out how much commuting happens in your area with this Census Bureau Map.
More from dailyRx:
Work, Long Commutes May Cut Sleep
How To Be Happier: Write Your Story, Then Edit
Stress, Social Media And Others' Struggles
BEFORE YOU GO
PHOTO GALLERY
Health Effects Of A Long Commute