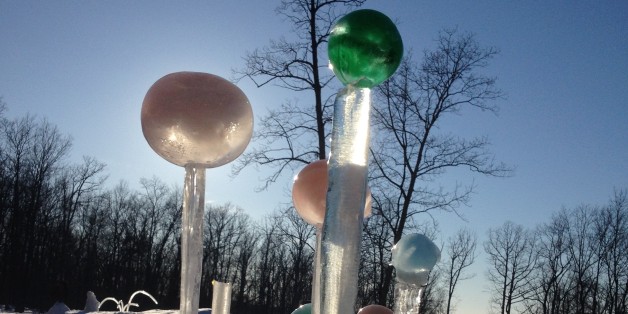 Sick of winter?
You could vent that frustration by muttering curse words under your breath with every shovel of snow you clear from the driveway. Or you could give Scott Grove's method a try, and make ice sculptures.
The Rochester, New York, sculptor spends some of his free time crafting surprisingly intricate works of ice-based art, including pieces that have been formed into knots and curved into frozen spirals. Alas, when spring arrives, the minimalist sculptures will melt away, hopefully along with any lingering seasonal melancholy.
If making ice sculptures isn't quite difficult enough to soothe your winter nerves, maybe try carving snow?
See some of Grove's work, below:
PHOTO GALLERY
Ice Sculptures by Scott Grove
BEFORE YOU GO
PHOTO GALLERY
Breckenridge Snow Sculpture Championships