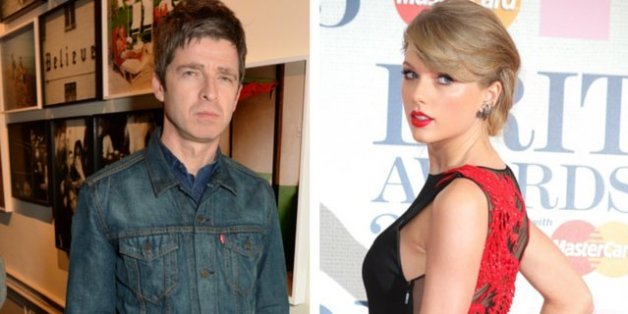 Noel Gallagher is the former co-lead singer and principal songwriter of Oasis, he's 47 years old and he doesn't like much of anything.
In an interview with Rolling Stone, which the magazine headlined, "Noel Gallagher on Loving 'Seinfeld,' Hating Most Everything Else," the Britpop star lives up to his reputation as a curmudgeon.
He's definitely not a fan of modern pop music, calling it "fucking awful" and "bland nonsense," and he has no love for one of the only artists still selling millions of records today: Taylor Swift.
"Who says that? Her parents," he asked when Rolling Stone noted that Swift is a pop star that many people praise as a talented songwriter.
Gallagher didn't buy it when the magazine responded, "Lots of people."
"Who's 'people'? Name these people. You're fucking lying," he said. "She seems like a nice girl, but no one has ever said those words, and you fucking know it."
It's worth pointing out that in her relatively short career, Swift has had four No. 1 albums in the U.S and two in the U.K. It seems those would be the millions of people out there who probably disagree with Gallagher's statement. And for the record, while Oasis snagged seven No. 1 albums in the U.K over the course of their 18 years as a band, they never hit No. 1 in the U.S. So maybe it's a cultural thing?
BEFORE YOU GO
PHOTO GALLERY
Celebrity Feuds