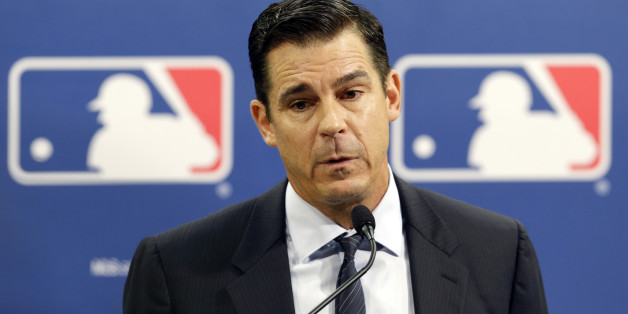 Former major league baseball player Billy Bean has responded to New York Mets second baseman Daniel Murphy's headline-making remarks about the "gay lifestyle."
Bean, who came out as gay after retiring from professional baseball, wrote a lengthy essay on the controversy, which appears on MLB.com. Noting that he has "tremendous admiration and respect" for Murphy, Bean said he appreciated that the devoutly Christian player "spoke his truth."
He writes:
He was brave to share his feelings, and it made me want to work harder and be a better example that someday might allow him to view things from my perspective, if only for just a moment.

I respect him, and I want everyone to know that he was respectful of me. We have baseball in common, and for now, that might be the only thing. But it's a start.
Calling Murphy's professed willingness to play alongside an openly gay teammate a "silver lining" in the situation, he went on to note, "It took me 32 years to fully accept my sexual orientation, so it would be hypocritical of me to not be patient with others."
You can read Bean's full essay here.
Murphy made the comments earlier this week after Bean, who is the MLB's Ambassador of Inclusion, visited him and his teammates during a spring training session in Florida.
"I disagree with the lifestyle," the player told the Daily News. "But that doesn't mean I wouldn't love a teammate who is gay. I was glad he was here today and to hear his story."
He went into further detail in a separate interview with NJ.com, saying that even though he "disagrees with the fact that Billy is a homosexual," that "doesn't mean I can't still invest in him and get to know him."
"You can still accept them but I do disagree with the lifestyle, 100 percent," he said.

BEFORE YOU GO
PHOTO GALLERY
15 Of The Biggest LGBT Sports Moments