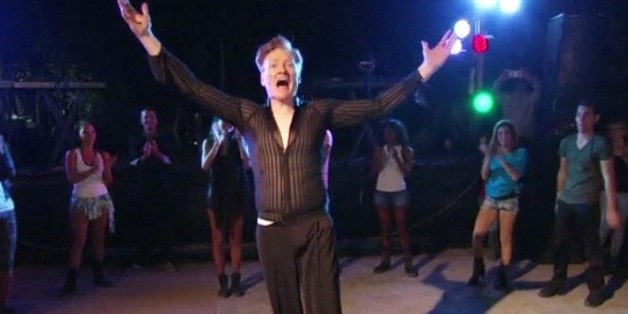 From singing nonsensical phrases to copious amounts hip thrusting in dance lessons, Conan O'Brien made sure his special from Cuba was full of must-see moments. The Huffington Post previously reported that O'Brien "wanted the whole thing to be from Cuba, not a cutaway [from California]," and that's exactly what he did. The talk show host immersed himself in the local culture, learning the customs, tasting the local fare and even rolling cigars (very, very badly).
Here are the six moments from Conan's Cuba trip that you need to see:
1. Arriving and meeting the new Cuban Andy.
2. Discovering cigar rolling is a lot harder than it looks.
3. Conan learns "useful" Spanish phrases.
4. Joining a Salsa band and making up new lyrics.
5. Giving the Rumba a Conan twist.
6. Irritating the girl at the Havana Club Rum Museum in a way only Conan can.
It's safe to say Cuba will never be the same.
BEFORE YOU GO
PHOTO GALLERY
The More You Know - Conan O'Brien