What topic should you absolutely avoid on a first date? Relationship expert and celebrity matchmaker Amy Laurent says that talking about past relationships is absolutely off limits! If your date asks you about your ex, use a very short response. Something like: "Sometimes people grow apart, you learn from every relationship, I wish them well, but enough about them, I want to know about you!" will do the trick. Also, remember to ask your date questions. Sometimes people sit and talk about themselves the entire time on a first date. Remember to take turns asking questions, and let the conversation flow back and forth.
For more of Amy's dating and relationship tips, view the slideshow below:
PHOTO GALLERY
Amy Laurent's Relationship Tips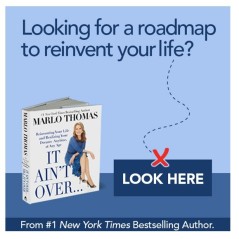 Add Marlo On Facebook:
Follow Marlo on Twitter:
Sign up to receive my email newsletter each week - It will keep you up-to-date on upcoming articles, Mondays with Marlo guests, videos, and more!