Are there any advantages to a friends with benefits relationship? Relationship expert and celebrity matchmaker Amy Laurent says that when you agree to this kind of arrangement, the obvious benefit is intimacy without all of the more difficult things that relationships come with. However, Amy warns that friends with benefits has far more disadvantages than advantages, especially for women. Women are wired differently than men, and have a hard time separating this kind of relationship to be something that's only sexual. If women don't limit the frequency of their friends with benefits relationship, they will find very quickly that they develop feelings toward this person, thinking about him during the day. Developing these kinds of feelings could potentially ruin your relationship with your friend. Be very careful if you decide to go this route. Make sure the expectations are clear, and don't do it too often!
For more of Amy's dating and relationship tips, view the slideshow below:
PHOTO GALLERY
Amy Laurent's Relationship Tips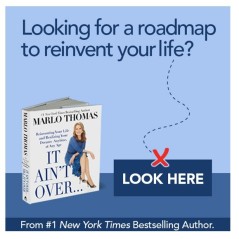 Add Marlo On Facebook:
Follow Marlo on Twitter:
Sign up to receive my email newsletter each week - It will keep you up-to-date on upcoming articles, Mondays with Marlo guests, videos, and more!