Move over, Kim Kardashian. You just got out-selfied.
American Eagle, Aerie and famed photographer Gray Malin recruited over 1,000 women, including Mae Whitman and DJ/lifestyle guru Hannah Bronfman, in an attempt to create a record-breaking "world's largest unretouched selfie" Saturday in Miami Beach. Each participant is wearing clothing emblazoned with #AerieREAL, the brand's mantra. While the photo was snapped on the ground, Malin simultaneously captured the moment from a helicopter.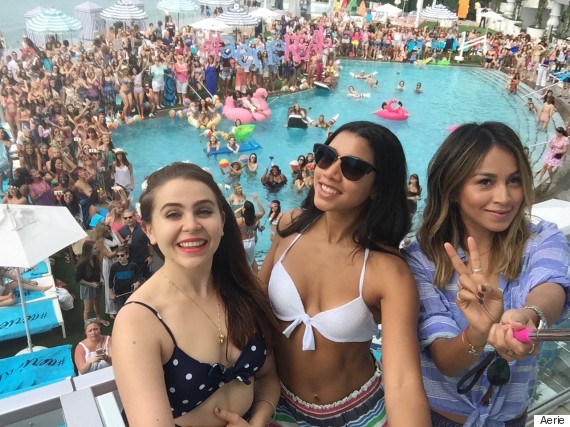 The photo falls in line with Aerie's dedication to ditching Photoshop, celebrating natural beauty and empowering women to be real.
Aerie has continually pushed its message through ad campaigns. This event symbolizes not only a shift toward inclusion in the fashion industry, but also the impact deciding to go sans Photoshop has had on consumers. Jenny Altman, fit and style expert for Aerie, explains:
What better way to make a statement about self expression than taking a selfie? We are so excited to host an iconic pop cultural moment, influencing women around the world to love themselves even when they are the most exposed -- in a swimsuit. This photo is a celebration of the change that has happened in the fashion industry and society in general. Girls are strong and confident, whatever their shape, size or style.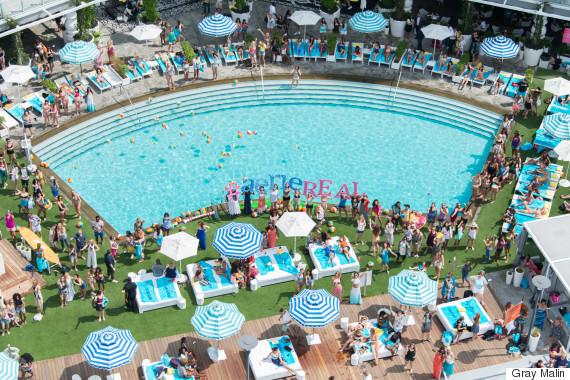 Now there's a selfie worth celebrating.
BEFORE YOU GO
PHOTO GALLERY
Celebrities Who Have Spoken Against Photoshop