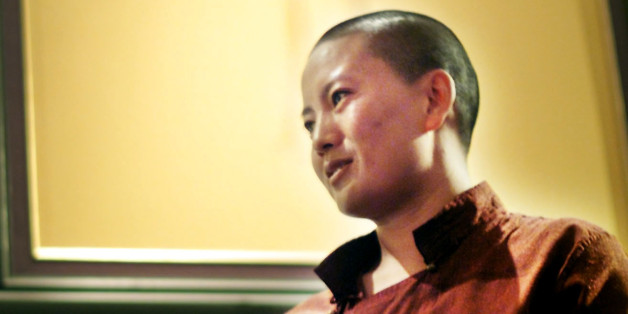 The beatings started when she was five years old. Sometimes her father used his fists, sometimes a whip or a cooking pot. The day he tried to stab her was the day Ani Choying Drolma decided to leave home. She was 13.
'I just decided that I don't want to suffer anymore in my life in this way,' she says. 'The only solution to free myself or to prevent myself having to face any of those difficult situations in my life was never to get married and the only alternative to achieve that was to become a nun.'
Born and raised within sight of the great Buddhist stupa of Boudhanath in Kathmandu, Ani Choying escaped by taking refuge in a Buddhist convent, the Nagi Gompa nunnery. Attached to the Ka-Nying Shedrub Ling Monastery, it overlooks the Kathmandu valley in the foothills of the Himalayas.