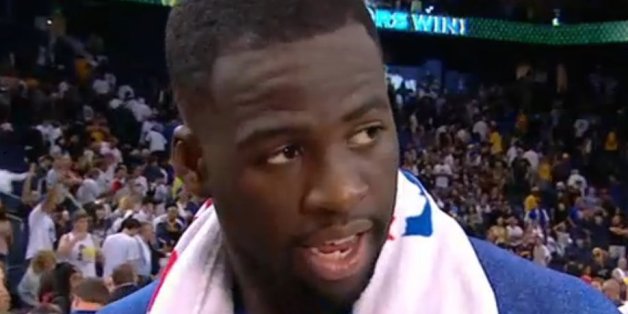 Ouch.
Los Angeles Clipper Dahntay Jones may have gotten the on-air bump into Warriors' Draymond Green on Sunday, but the Golden State forward served up a jab of his own during his post-game interview with reporters.
The two players seemed to have some tensions on the court immediately following the Warriors' 106-98 victory. Green did a clear double-take after Jones bumped into him during his post-game interview, obviously considering if the Clipper's too-close-for-comfort brush by him was more than just that.
Green's face here really says it all: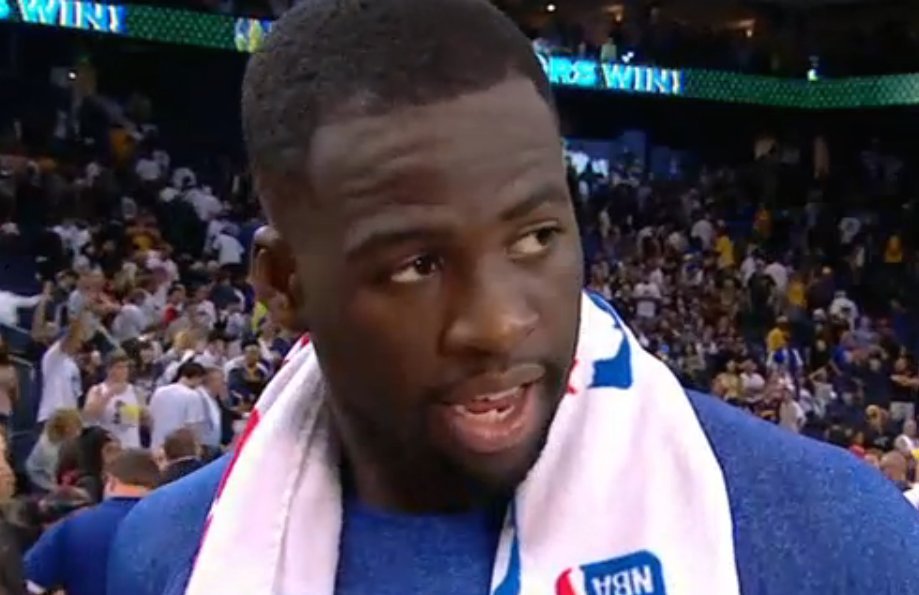 Lasers. (Source: YouTube)
While Green took pause during the interview, he had collected plenty of thoughts by the time he met with reporters later in the evening.
"I think he wanted a reaction from me, but he don't play, so, you know, me getting suspended and him getting suspended, it's different," Green said.
Green continued to expertly lay into Jones, who he said doesn't play, adding, "that's probably his role on that team."
"So, I've had that role once before in my career, a couple years ago, but I can't afford to, you know, feed into that, where I get into it with him after the game, and, you know, get fined, get suspended, and hurt my team when, you know, if he gets suspended, they may not even notice," Green said, adding that he expects the nudge to be reviewed by the league.
To add insult to injury, Green led scoring between both teams with 23 points during Sunday's game, while Jones did not play due to his coach's decision.
In his own response, Jones dismissed there was anything more to the interaction.
"That's not how you bump somebody if you purposely want to bump them," Jones said, according to ESPN.
Come on people really? Sometimes we make something out of nothing

— Dahntay (@dahntay1) March 8, 2015
Slow news day

— Dahntay (@dahntay1) March 8, 2015