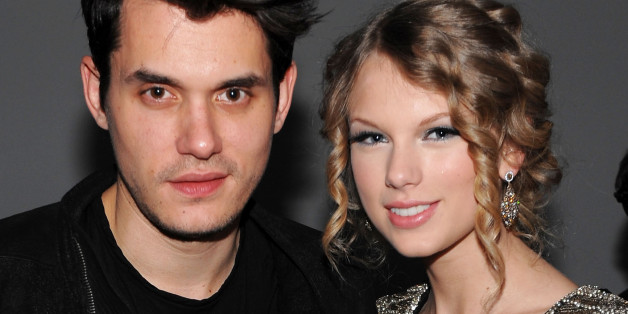 "Recovered ego addict" John Mayer is really over talking about Taylor Swift -- at least, in a romantic sense. The pair hasn't been linked since 2010, but their brief relationship was highly publicized in both the tabloids and in the musicians' own work -- Swift's scathing 2010 song "Dear John," and Mayer's rumored response track, "Paper Doll."
In a recent interview with MSNBC, Mayer first touched on his 2013 song before adding that he only wants to speak about Swift as an artist, and not as an ex-girlfriend:
The song never got listened to as a song. [...] It became a news story because of the lyrics. I'm not in the business of telling people what the song's about. Now I can just go, 'Look, I can say the name Taylor Swift.' She's an artist. I'm an artist. Everybody stop, nobody's got cancer. We're rich people who get to live out our dreams. Let's just stop it. I'm a musician who's bigger than one song or one record.
Mayer, who is rumored to be dating Katy Perry again, also mentioned that he thought it was "really cool" that Swift decided to pull her songs from Spotify.
For the full interview with John Mayer, head over toMSNBC.
Find us on Pinterest!
Follow Huffington Post's board Hollywood on Pinterest.
BEFORE YOU GO
PHOTO GALLERY
The Definitive Guide To Taylor Swift's Exes