Fresh off announcing that "Zoolander 2" was coming out in less than a year, Ben Stiller's Derek Zoolander hit the streets of Paris to use a selfie stick. If this onslaught keeps up, pretty soon, they'll be reading our eugoogly.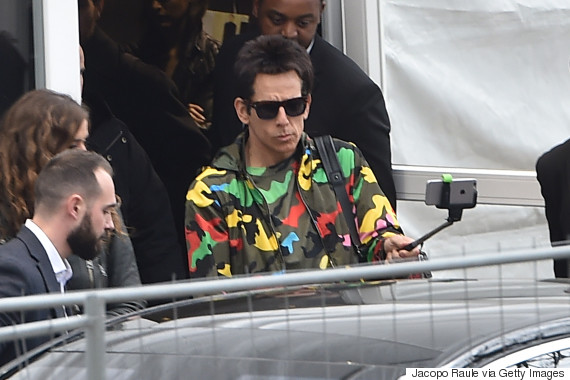 Watch video of Stiller and "Zoolander" co-star Owen Wilson walking the runaway during Paris Fashion Week below.
BEFORE YOU GO
PHOTO GALLERY
Models Take A Shot At Acting...