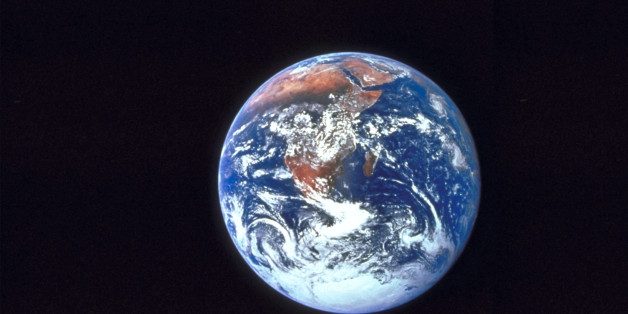 Location: New York City, Los Angeles, San Francisco, London or Sydney
Position Type: Full Time
About the Role:
The Huffington Post is looking for agile World Reporters to cover international news and world events for the largest news site in the U.S. Story topics and formats will run the gamut, presenting a mix of hard news, analysis, colorful features, expert interviews, timelines, infographics, viral content, powerful photo posts and gripping videos. We are open to hiring this position in NYC, LA, SF, London or Sydney!
Requirements for Success:
* Follow major developments around the world and be passionate about international affairs -- channel your inner foreign policy wonk.
* Have rock-solid news judgement. Know when a story matters, when it doesn't -- and why.
* Be as passionate about developments in Somalia as you are about Vladimir Putin's latest bare-chested picture.
* Have a high-level BS detector, a healthy dose of skepticism and steadfast gut instincts. Know how to spot an imposture, a hoax or spin from a mile away.
* Be level-headed during even the most fast-moving, high-pressure news events.
* Write and edit impeccably. Honor the value of clarity, accuracy and speed.
* Always, always, always strive to move a story forward.
* Use videos, images, graphics and interactives as key tools. Have a demonstrated track-record of visual storytelling.
* Understand how to write an engaging story that gets to the core of who, what, when and why it matters. Spot little details that make a story stand out.
* Obsess over new storytelling techniques. Experiment and innovate.
* Use analytics tools to spot trends.
* Know how to craft a shareable and clickable headline.
* World news doesn't follow office hours. Know that going in and be willing to follow an important storyline as necessary.
* Be able to balance both daily and enterprise projects.
* Be a team player and a joy to work with. Teamwork is core to who we are at HuffPost.
* Knowledge of a foreign language is a plus.
Interested? Email a resume and cover letter to careers+world@huffingtonpost.com with "World Reporter" in the subject line.
Huffington Post Media Group is an AOL company. AOL is an equal opportunity employer and does not discriminate on the basis of age, color, disability, marital status, national origin, race, religion, sex, sexual orientation, veteran status or any other classification prescribed by applicable law.
About HuffPost:
The Huffington Post is a Pulitzer Prize-winning source of breaking news, commentary, entertainment, features and lifestyle content, as well as a platform for a highly engaged community of opinion and conversation. With nearly 130 million unique visitors each month (comScore), it is the largest news site in the US. The site has more than 85,000 bloggers -- from politicians, students and celebrities to academics, parents and policy experts -- who contribute in real time on the subjects about which they are most passionate. HuffPost is a global publication, with editions in the UK, Canada, France, Spain, Italy, Japan, Maghreb, Germany, Brazil, South Korea, Greece and India and more on the way, including Australia.