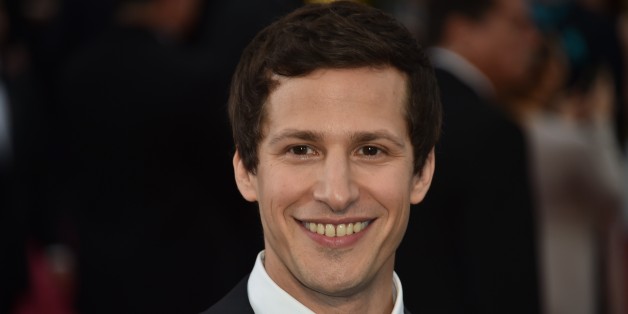 Andy Samberg will host the 2015 Emmys on Sept. 20, he announced on Thursday. "Buckle your seat belts, Emmy viewers!" he said in a statement. "Like, in general you should buckle your seat belts in your car. In fact, even if you're not an Emmy viewer, you should buckle your seat belt. It can be dangerous on the road. Also, if you're not an Emmy viewer, you should strongly consider becoming one this year, because I'm hosting, and it's gonna be a wild ride. So buckle your seat belts."
This will mark Samberg's first big hosting gig since acting as emcee at the Independent Spirit Awards in 2013. Last month, he participated in a performance of "Everything Is Awesome" at the Oscars.
The Emmys will be broadcast on Fox, which is now home to Samberg, who won a 2014 Golden Globe for his role as Jake Peralta on the network's "Brooklyn Nine-Nine." He also won an Emmy for writing "Dick In A Box" on "Saturday Night Live."
"The moment the Emmy Awards' host was brought up, we said it had to be Andy," Fox Television Group chairmen and CEOs Gary Newman and Dana Walden said in a statement. "He is fearless, hilarious, an award-winning comedian, singer, writer and actor with incredible live TV experience. We know he'll deliver the laughs and give viewers an incredible night they will enjoy."
BEFORE YOU GO
PHOTO GALLERY
2014 Emmys After Party Photos