In the land of DC Comics, even superheroes are on Grindr.
Midnighter, a character who reportedly first appeared in the DC Comics franchise in 1998, is slated to join Grindr in an upcoming comic book in conjunction with the superhero's exploration of his sexuality. Midnighter will get his own series launch this upcoming June and writer Steve Orlando recently spoke to Comic Book Resources about aspects of the superhero's storyline.
"He hooks up with a guy, and is shocked to find out that he's not frightened by the fact that he's Midnighter," Orlando explained. "The fact is that these things in his Grindr profile are not jokes. He is a crazed vigilante with a heart of gold, and he's shocked that's OK, but this person says to him, 'Dude, there's a Superman and there's a Justice League. It's not that weird. It's actually kind of hot.'"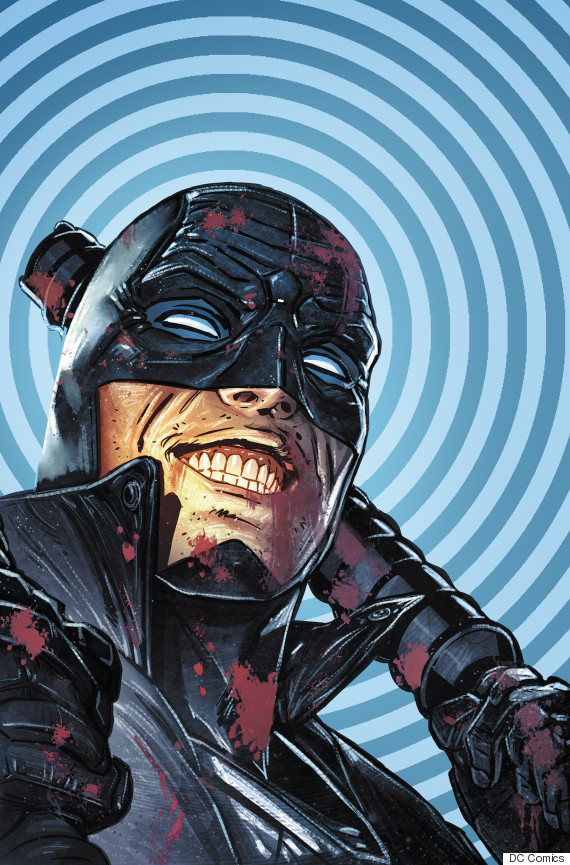 DC Comics has a history of including characters along the queer spectrum. In 2013, the DC Universe introduced the first openly transgender character in a "Batgirl" comic. Additionally, Dan DiDio hinted in 2012 that a gay character was in the works for a future comic. Most recently, Selina Kyle, the character formally known as Catwoman, was confirmed to be bisexual.
BEFORE YOU GO
PHOTO GALLERY
13 LGBT Comic Book Characters