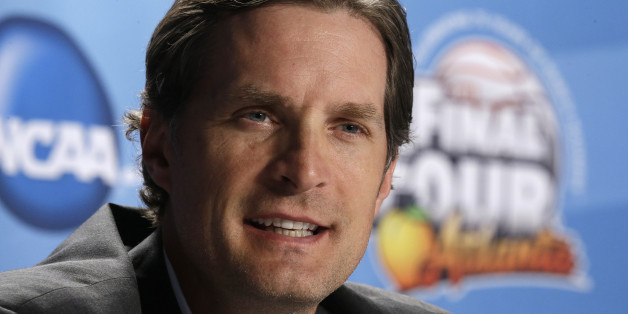 Christian Laettner is sorry. Or so he says.
The legendary Duke basketball player -- and the widespread contempt held for him -- was the subject of ESPN's latest 30 for 30 documentary, aptly titled "I Hate Christian Laettner."
Laettner live-tweeted during the premiere on Sunday evening, including a video apology to Aminu Timberlake:
I am only going to say this once... But I mean it. #IHateChristianLaettner pic.twitter.com/2AovaiJo42

— Christian Laettner (@laettnerbball) March 16, 2015
.@AminuTimberlake I wanted you to hear it from me...

— Christian Laettner (@laettnerbball) March 16, 2015
A brief history lesson: In the same game as "The Shot," his epic buzzer beater to win the 1992 NCAA East Regional Final against Kentucky, Laettner stomped on Timberlake's chest.
Timberlake earlier in the weekend tweeted about his participation in the documentary:
Interviewed for @30for30 film"I hate Christian Laettner. Kept it classy so I probably will only have 5sec worth of airtime.

— Aminu Timberlake (@AminuTimberlake) March 15, 2015
There's been no response from Timberlake following Laettner's apology, however, he did retweet Laettner's social media mea culpa. Perhaps he's on the road to forgiving and forgetting?