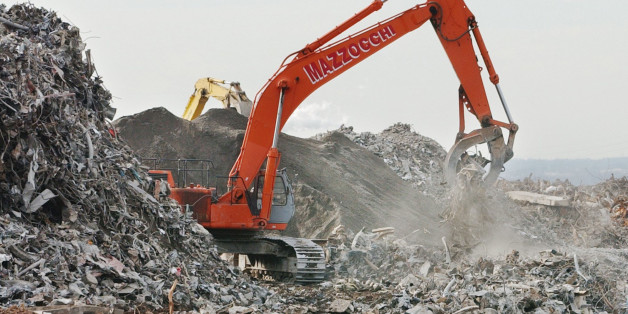 Workers who were tasked with sifting through the rubble from the Sept. 11th terrorism attacks saw a female ghost among the debris, a new book claims.
The book's author, retired NYPD Lt. Frank Marra, says that he and a group of other workers observed the spirit while they searched through the debris of the Twin Towers at the Fresh Kills landfill in Staten Island. According to the New York Post, the ghost was an African-American woman who was dressed in white "in the style of a Red Cross worker during World War II." She is said to have been spotted carrying a tray of sandwiches.
"I thought she was trying to help us, being first responders," Marra told the Post. He added that the workers at Fresh Kills also saw "other strange things, including shadows and 'large black masses.'"
Read the full report here.
Marra's book, "From Landfill to Hallowed Ground," details his experiences at Fresh Kills in the aftermath of 9/11. It takes "readers to the Staten Island Landfill, where the largest movable crime scene in America was combed and searched for those buried beneath the twisted metal, steel and cement," the book's website reads.

BEFORE YOU GO
PHOTO GALLERY
Vintage Pictures Of 'Ghosts'