Buzz Aldrin is making it no secret that he wants to see humans on Mars.
Today, the former NASA astronaut tweeted a photo of himself at Stonehenge, ripping open his hoodie like Superman to reveal a t-shirt with the following message: "Get your ass to Mars."
"While at @EH_Stonehenge yesterday I decided to send a message to the cosmos. #GYATM," he wrote in the tweet.
(Story continues below photo.)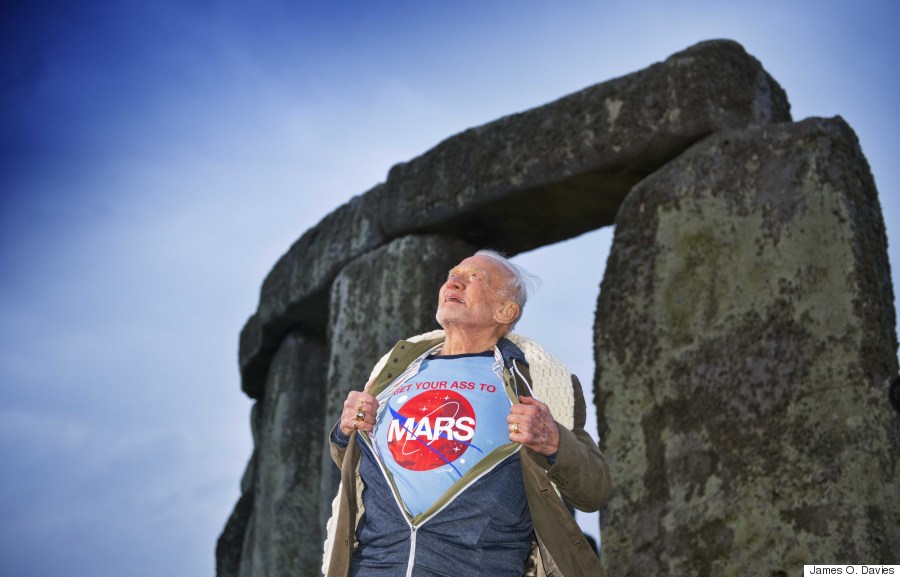 In February, Aldrin urged members of Congress to create a permanent human settlement on the red planet.
He hopes the U.S. will put humans on Mars by the 2030s, as he describes in his book "Mission To Mars: My Vision for Space Exploration," published in 2013.
"Do not put NASA astronauts on the moon," he wrote in the book. "They have other places to go."
BEFORE YOU GO
PHOTO GALLERY
Spaceflight Firsts