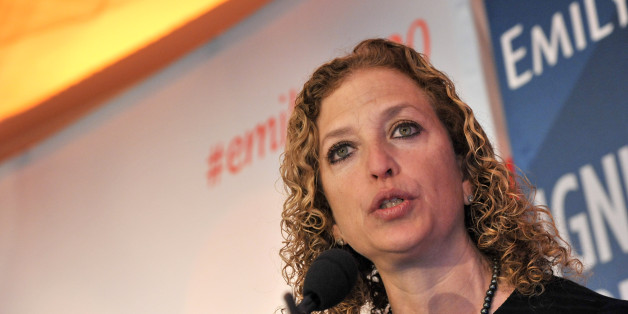 By Letitia Stein
TAMPA, Fla., March 17 (Reuters) - Florida congresswoman Debbie Wasserman Schultz ruled out a bid for the U.S. Senate in 2016 on Tuesday, saying she planned to continue serving as the chair of the Democratic National Committee and seek re-election to the U.S. House.
Wasserman Schultz was among the names floated for the Senate seat currently held by Marco Rubio, a high-profile Republican in his first term who is considering a presidential run.
"I plan to run and will be running for re-election to my House seat," she told CNN.
"I think I can have the most impact by remaining in these two important jobs," she added.
Wasserman Schultz is the second prominent Florida Democrat to remove herself from consideration this week.
Charlie Crist, who narrowly lost a bid to unseat Florida Governor Rick Scott last fall, said on Monday he will not seek election in 2016.
The party could be clearing the field for Patrick Murphy, re-elected last fall to a second term in Florida's 18th congressional district.
A onetime Republican who switched parties after becoming disillusioned over the Iraq war, Murphy has demonstrated strength in a traditionally conservative region.
As the largest U.S. swing state, Florida is considered up for grabs in the 2016 presidential race and could have a competitive Senate seat regardless of Rubio's decision on whether to seek re-election or the presidency.
"Whether it's against Marco Rubio, or in an open seat, there is a real opportunity," Wasserman Schultz told CNN. (Reporting by Letitia Stein; Additional reporting by David Adams in Miami; Editing by Eric Beech)
BEFORE YOU GO
PHOTO GALLERY
Which Women Might Run In 2016?