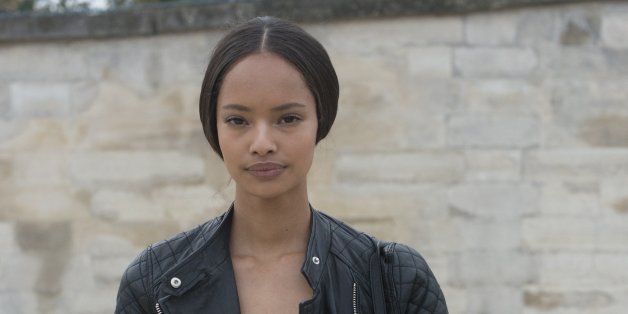 Malaika Firth is one of the few black models that have experienced soaring success in fashion -- an industry that is notorious for its lack of diversity. Therefore it's not far-fetched to believe that the 20-year-old, who became the first black model to land a Prada campaign in nearly 20 years, would understand her lofty position and work to improve the racially imbalanced situation.
Sadly, that's not the case. The Kenyan-born, London-raised beauty presented a few tone-deaf comments about racism in fashion during a recent interview with The Telegraph:
The lack of racial diversity is a prevalent issue in modelling but I try to ignore it. If you talk about it and try to make it an issue, then it's still going to be there. I think a lot of people my age don't see the racism, and if we can just carry on trying to do better for ourselves, then I think it will be fine.
How does the saying go? Ignorance is bliss. Well, that seems to be the route that Firth is taking, despite the fact her contemporaries -- like Jourdan Dunn, Chanel Iman and Joan Smalls -- are using their supermodel status to speak out against the lack of diversity.
Beverly Johnson, the first black woman to cover American Vogue, isn't keeping mum about the matter either. The fashion icon spoke with The Daily Beast about Rihanna's new history-making contract with Christian Dior and the state of modeling in general.
"Unfortunately racism is still part of the conversation, and fashion is no different than any other industry," Johnson told the website. "It has to change if you're going to move forward. You don't want to move backward. We live in a diverse world. If you're not participating at that level, you're not part of the world. People need to see people as people."
BEFORE YOU GO
PHOTO GALLERY
Vogue's Black Covers